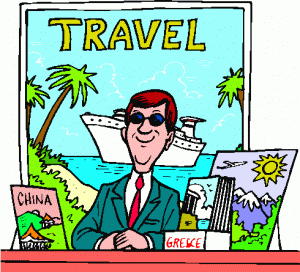 You can now have your own personal trip-planner, specifically myself or one of my well-trained travel experts. We will help you choose the right places, help customize your itinerary, recommend activities and tours and ultimately work together to make your fantasy trip a reality. It is very important to understand that we are trip-planners, not travel agents. What's the difference? Companies pay travel agents to sell every possible product and service to travelers. I get paid by travelers to help minimize costs, maximize fun and take the headache out of creating a customized itinerary for your trip. Read more
Unlike most travel agents, I have been to most-if not all-of the places you are going to want to visit. At the time of writing, I have visited literally 595 destinations in almost 80 countries. As appreciative as I am to say that, I am equally proud to say I have saved my customers tens of thousands of dollars because of both my experience and intentions. I have the tricks and secrets the big travel companies do not want you to know.
For $99, you will be getting trip-planning assistance from me or my staff for 99 days. That's only a dollar a day. Considering the hundreds, if not thousands, of dollars you would misspend by trying to figure out how to plan your own trip, your $99 investment will pay for itself several times over. It's time to click the buy-now button. Like everyone else who has subscribed to my 99-day offer, you will feel relieved knowing you have saved yourself so much time and money and from exhaustion. Your relief is just 1 click away.
List Price: $99.00 Available for immediate download or online reading
Testimonials
You saved us $500 with your clever tricks, Charlie! Also, you made our trip so much better than had we tried to plan it ourselves.
You are a true trip-planning expert. I do not know anyone who could save us the kind of money you did, plus what you planned for us was so incredibly organized, easy-to-follow and exciting.