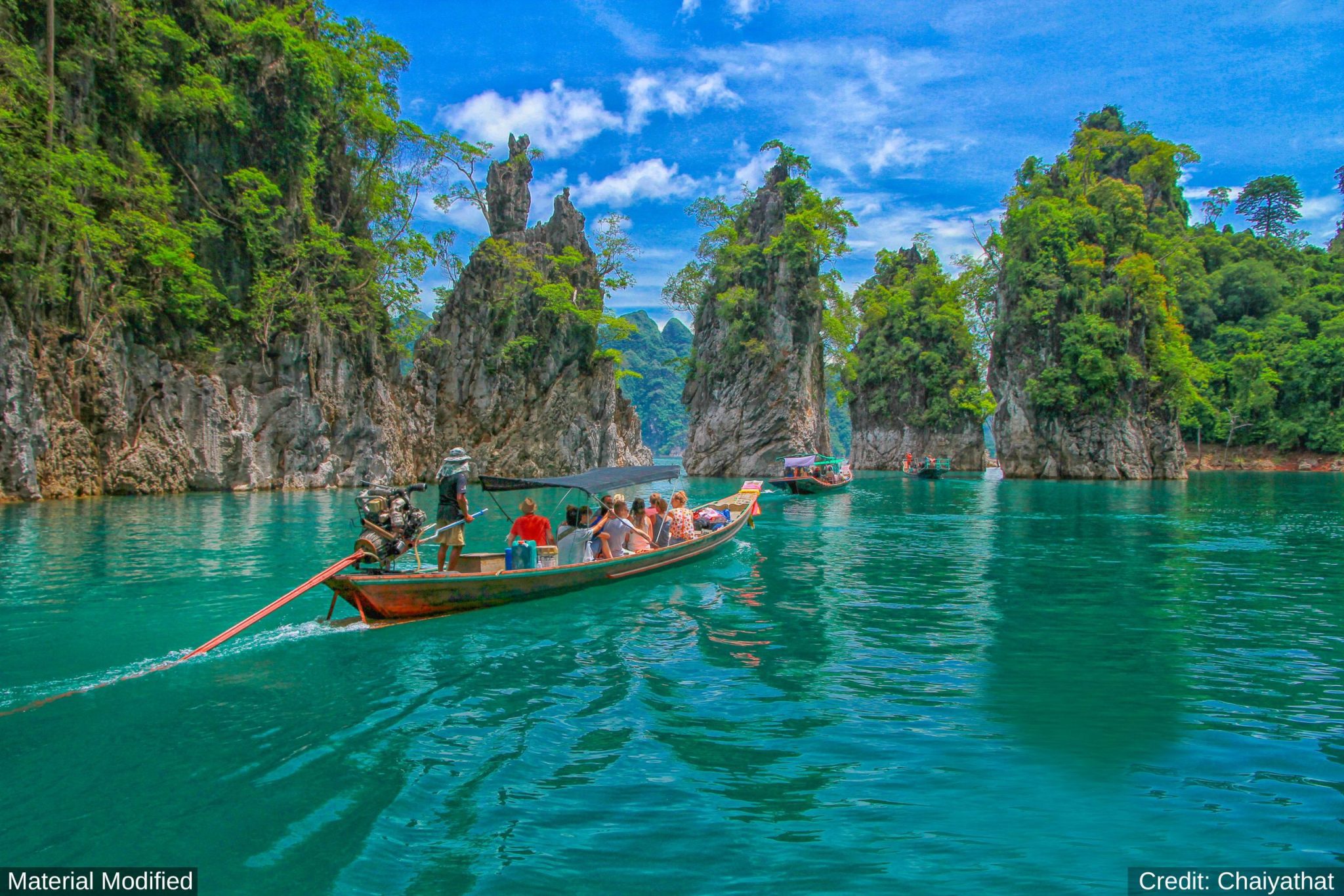 International Group Tour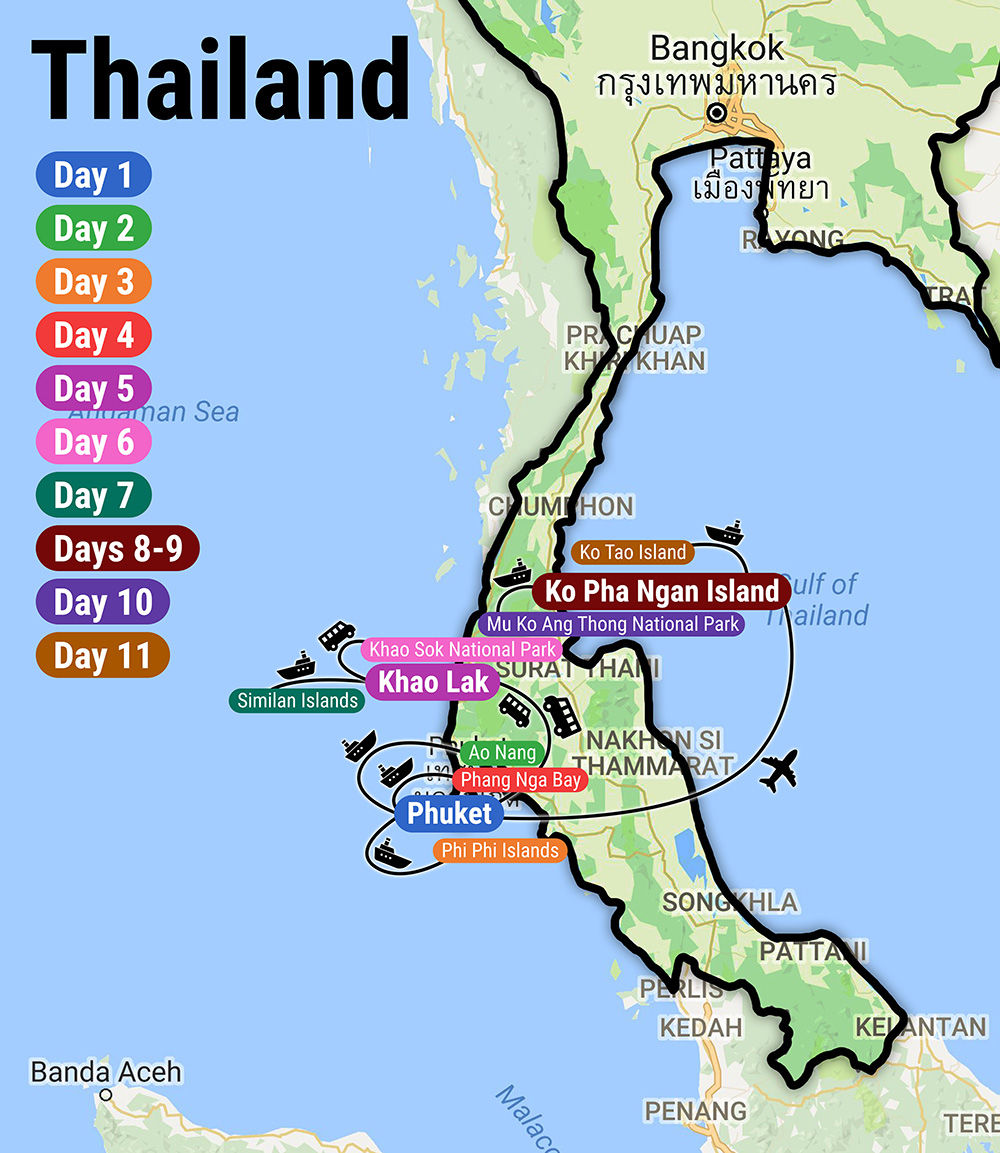 What to Expect
Several Boat Daytrips to Exotic Islands
Canoeing Through Lagoons & Rivers
Kayaking Inside Caves
Full Moon Parties on Koh Phangan Island (only if there is a full or half moon)
Nightlife in Phuket
Hiking to Viewpoints Which Offer Stunning Views

Read more

Discovering Jungles/National Parks
Swimming Below Waterfalls
Snorkeling
Delicious Food on the Boat Tours
Rich Culture
And Much, Much More
Southern Thailand in 10 Days
X
Would you like to
speak directly with me

, Charlie, so I can tell you more about the trip and answer your questions? Note: Your information will NOT be shared with others.
International Group Tour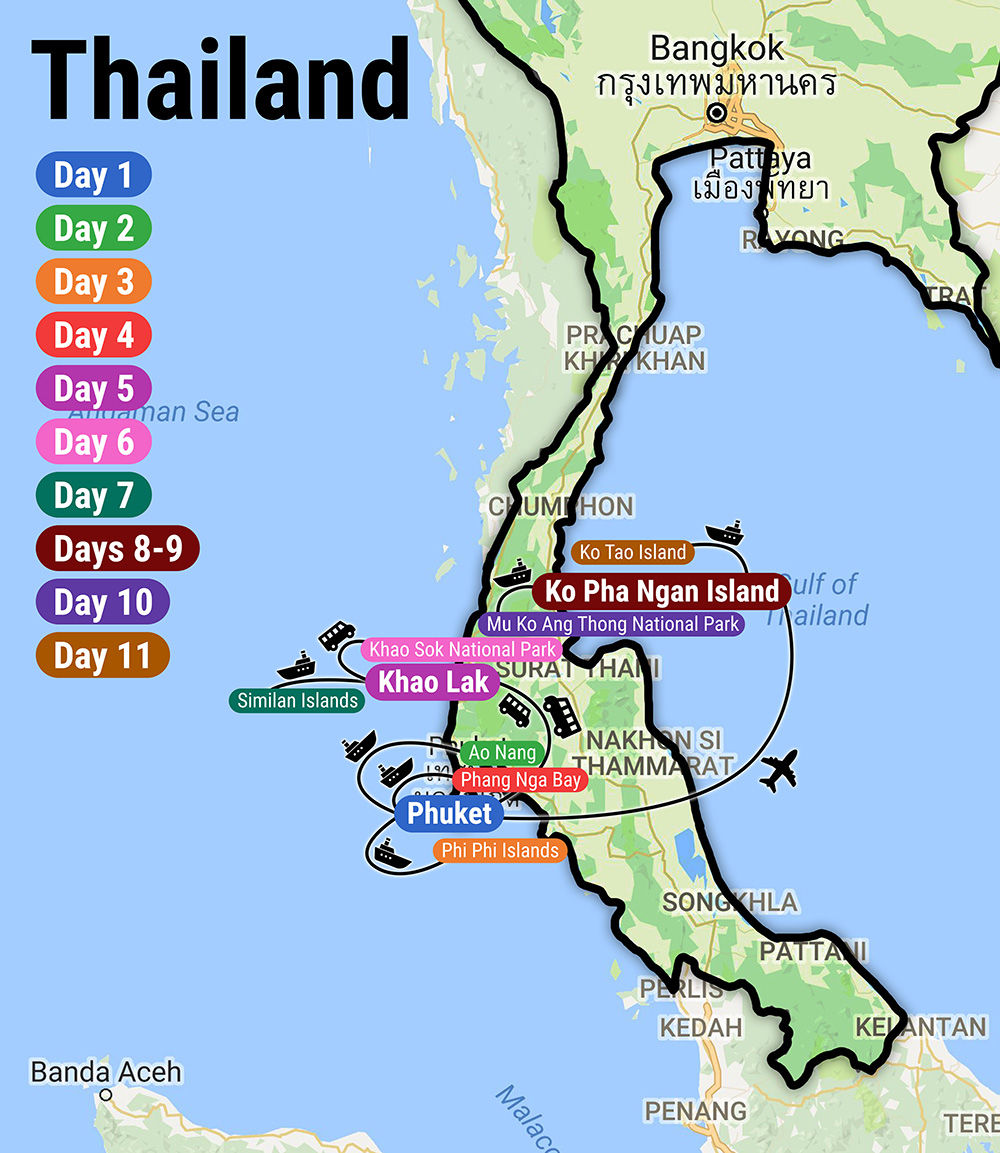 What to Expect
Several Boat Daytrips to Exotic Islands
Canoeing Through Lagoons & Rivers
Kayaking Inside Caves
Full Moon Parties on Koh Phangan Island (only if there is a full or half moon)
Nightlife in Phuket
Hiking to Viewpoints Which Offer Stunning Views
Discovering Jungles/National Parks
Swimming Below Waterfalls
Snorkeling
Delicious Food on the Boat Tours
Rich Culture
And Much, Much More
SOUTHERN THAILAND IN 10 DAYS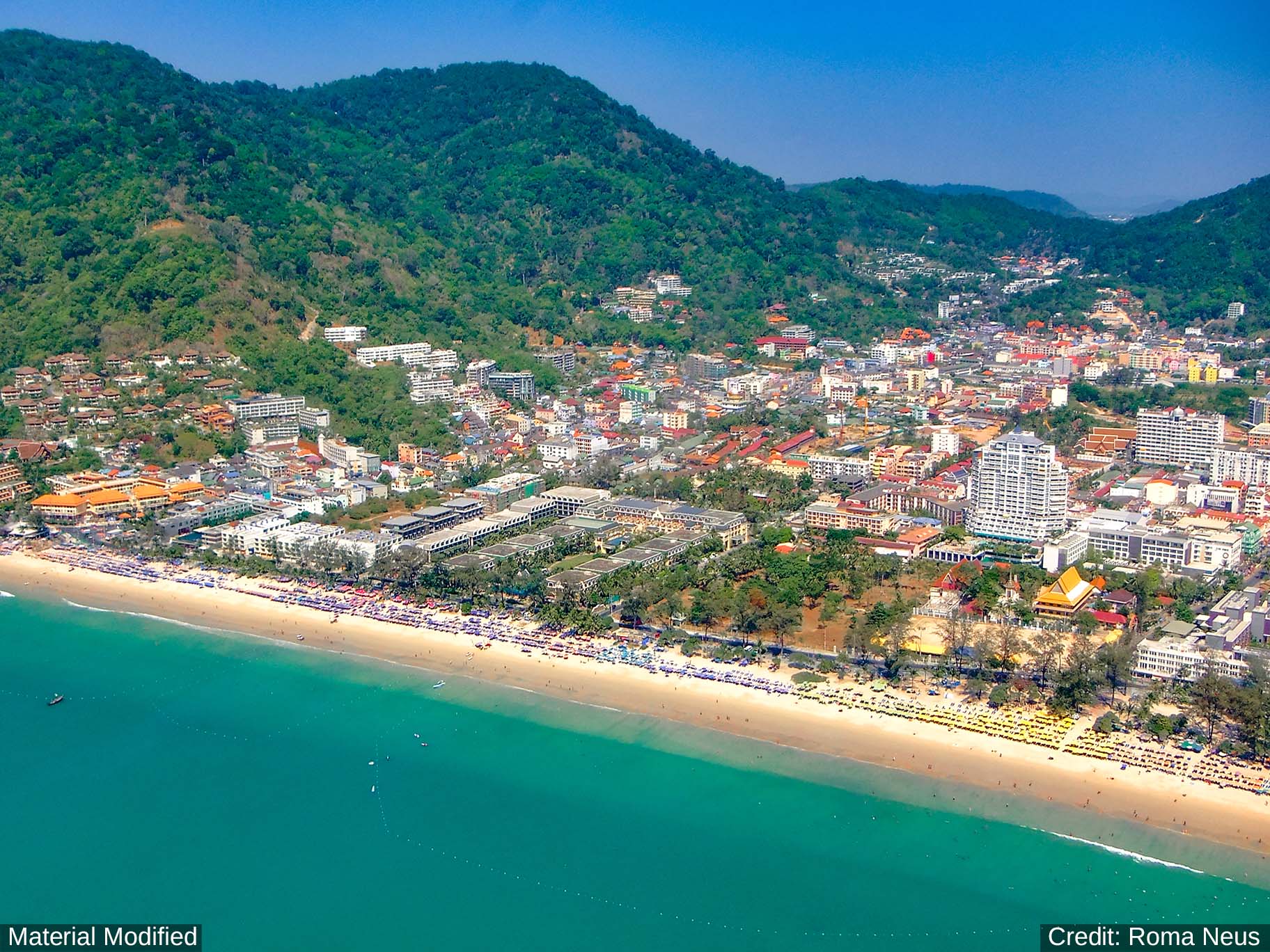 Day 1
Our group tour starts in Phuket. This resort town is best used as a base from which to make daily excursions to Read morethe nearby islands. Tour members would be arriving at different times. Some may be jet lagged while others, not. Those of us who would arrive early enough and have some energy should be hanging out at the famous Patong Beach. The late evening is all about partying. Some of the most buzzing nightlife on earth can be found in Phuket, specifically on Bangla Road. Expect music, bars, clubs, promoters, dancers, food carts and even massage chairs all packed into one long pedestrian street.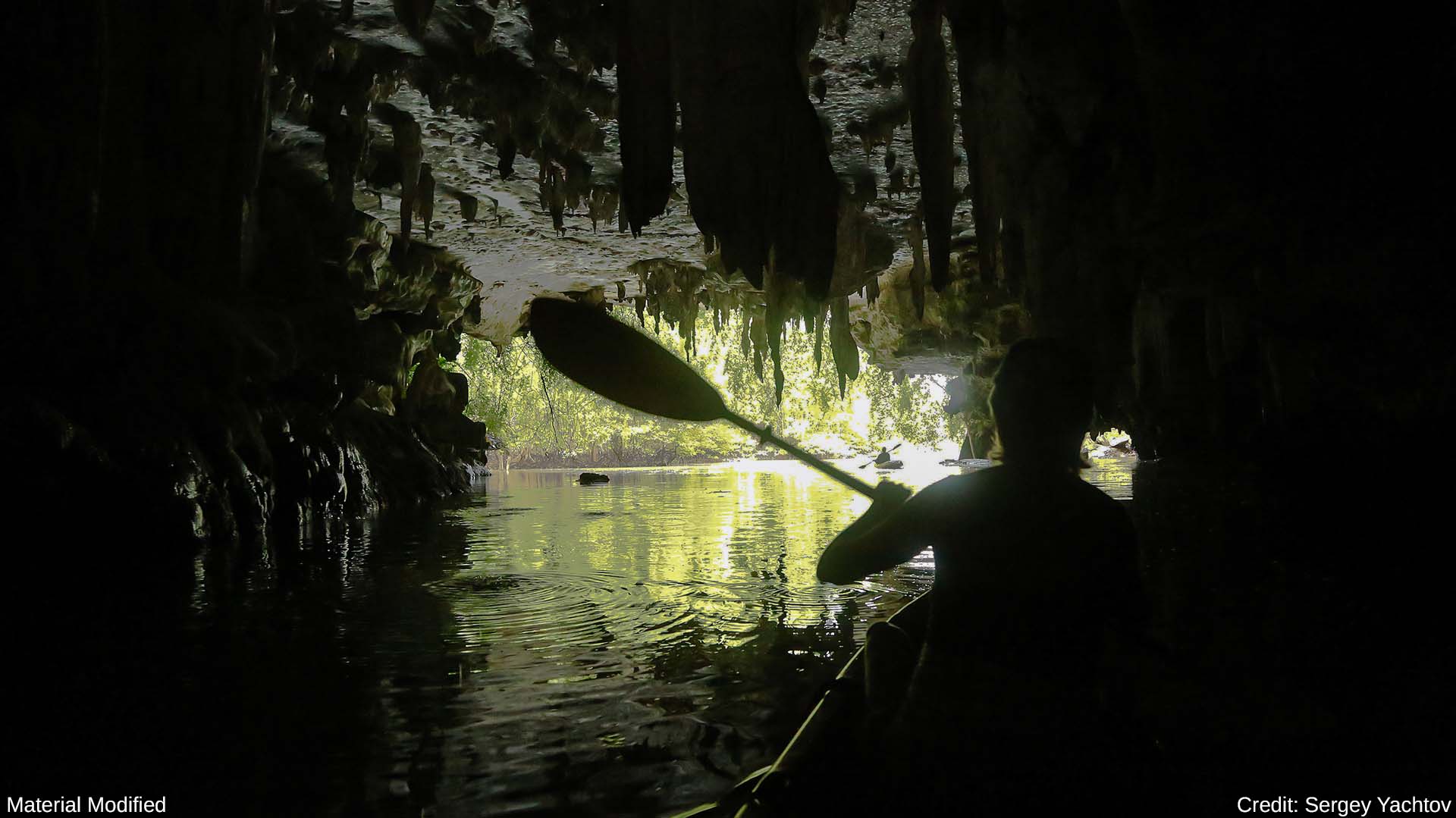 Day 2
Let's make a daytrip via an organized boat tour to the coastal province of Krabi (Ao Nang area). Specifically, we are to visit Read moreTub Island, Chicken Island, Poda Island and Pranang Cave. Krabi is noted for its limestone peaks, both on land and in the sea. Krabi's limestone hills contain many caves, most having stalactites and stalagmites. Lunch and snorkeling are included in today's tour.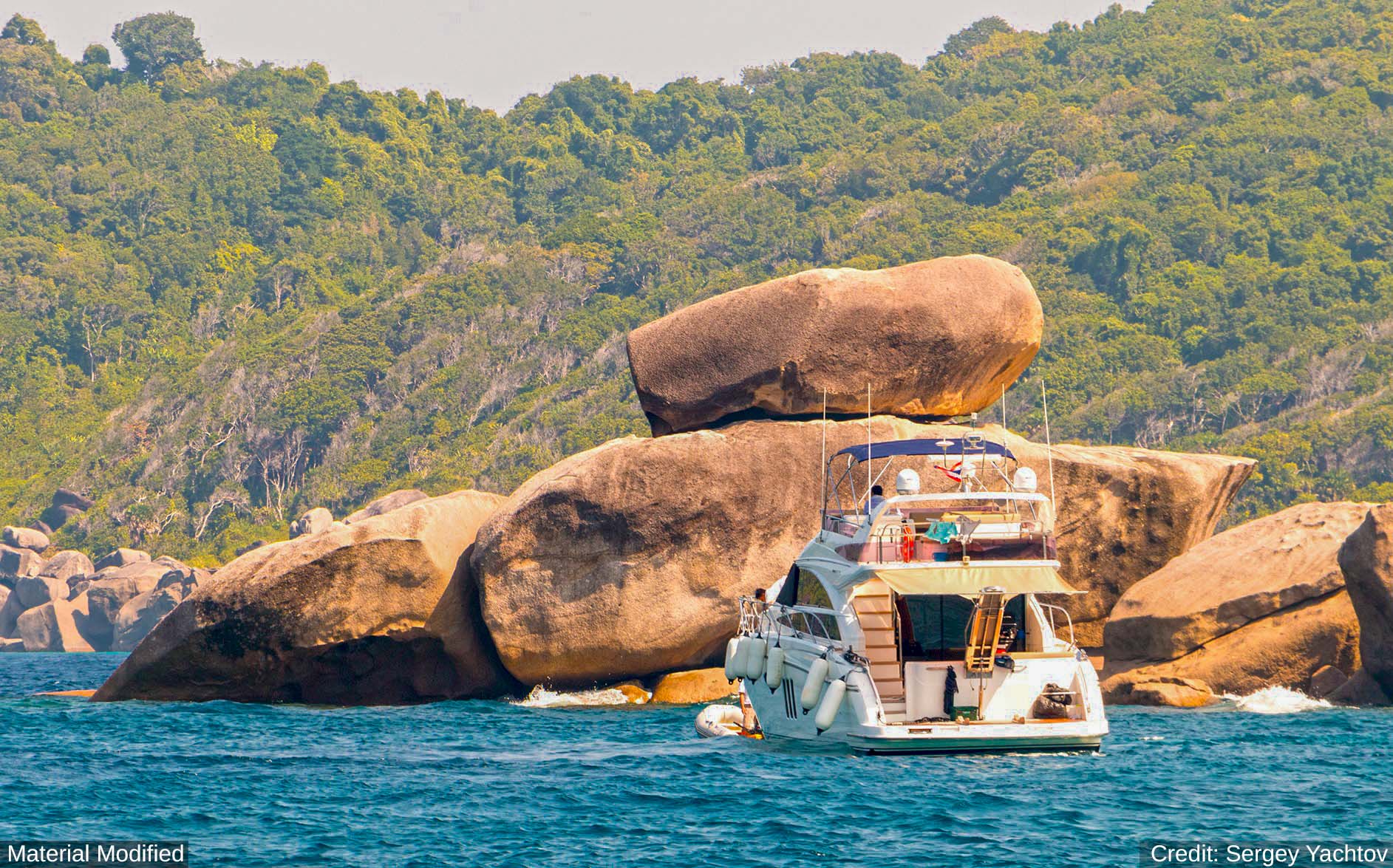 Day 3
Let's make a daytrip via an organized boat tour to the Similan Islands.
This is a national park/archipelago consisting of 11 islands. The archipelago is famous for its Read moredive sites, enjoyed by snorkelers and scuba divers alike. These islands have typically two different kinds of diving, gently sloping coral reefs with sandy patches with the occasional boulder in-between and huge underwater granite boulders with numerous swim-throughs. Elephant Head Rock is arguably the most famous west side dive site with a maze of swim-throughs and the reputation for spin-cycle like currents running in every direction. Lunch and snorkeling are included in today's tour.
Please note that the Similan Islands daytrip from Phuket operates only November through April. If you are doing our group tour outside of this season, then the Similan Islands would be replaced with the Racha Islands. Ko Racha Yai and Ko Racha Noi are twin islands off the southeastern coast of Phuket. Known for their crystal clear blue waters, these islands have been an almost exclusive paradise for snorkelers and scuba divers for years.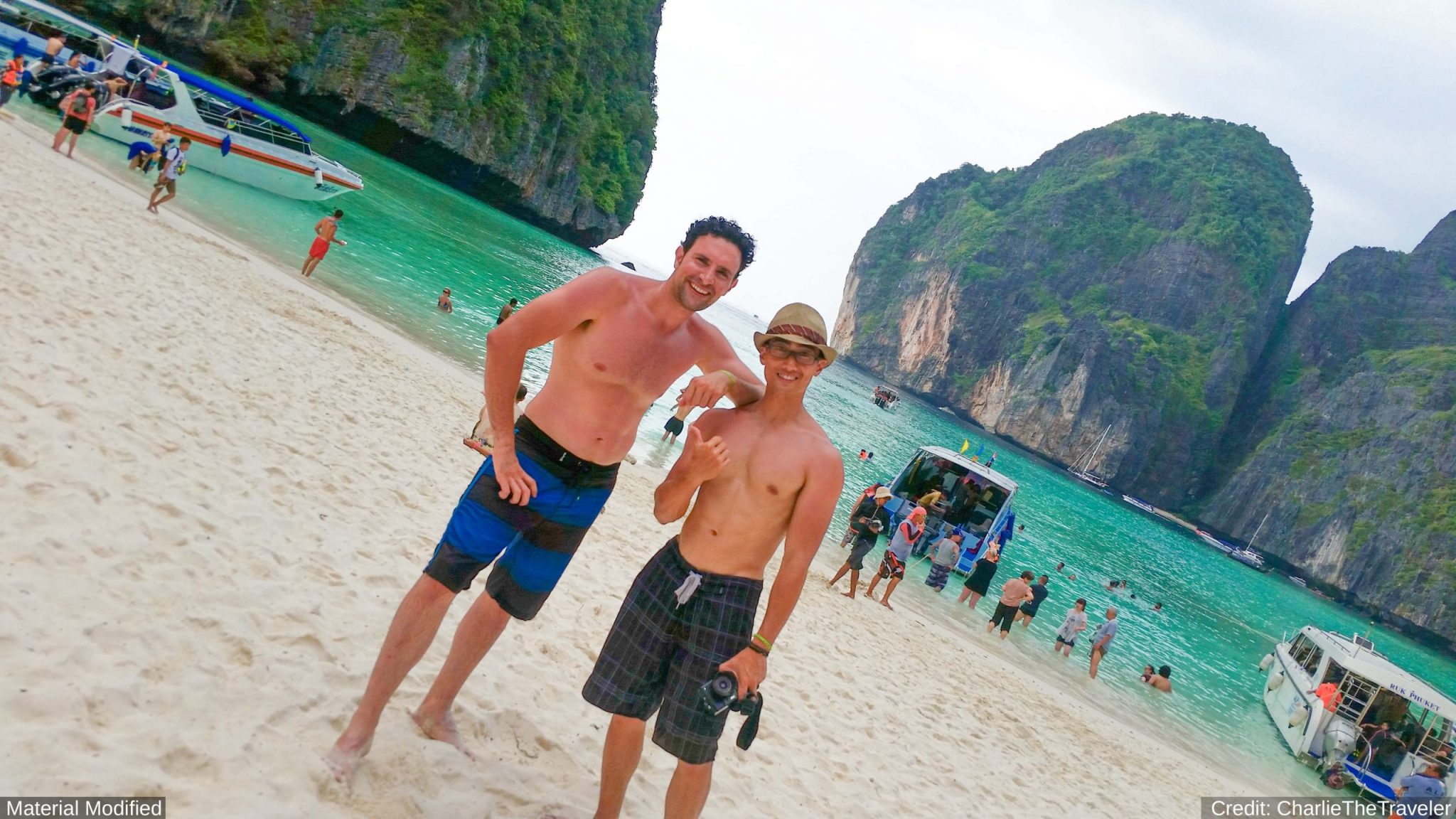 Day 4
Let's make a daytrip via an organized boat tour to the Phi Phi Islands.
They feature beaches and Read moreclear water that have had their natural beauty protected by national park status. Tourism here exploded since the filming of the movie "The Beach." Today, the Phi Phi Islands are one of Thailand's most famous destinations. Lunch and snorkeling are included in today's tour.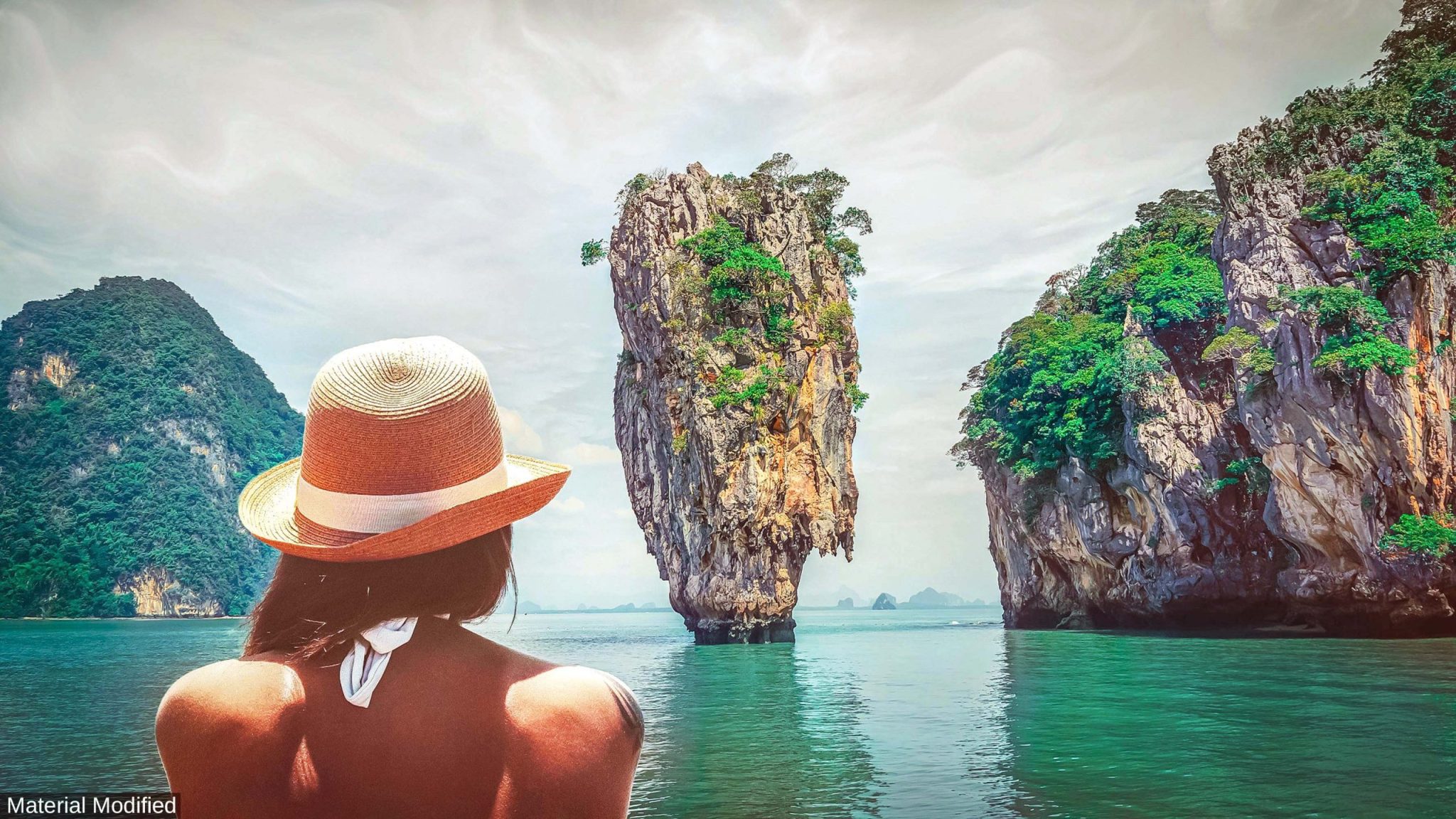 Day 5
Let's make a daytrip via an organized boat tour to Phang Nga Bay.
Limestone cliffs with caves, collapsed cave systems and archaeological sites are found in the bay. The most famous of the many islands is the so-called James Bond Island. It was featured in the movie "The Man with the Golden Gun." Canoeing through caves and lagoons are definitely a highlight on today's tour.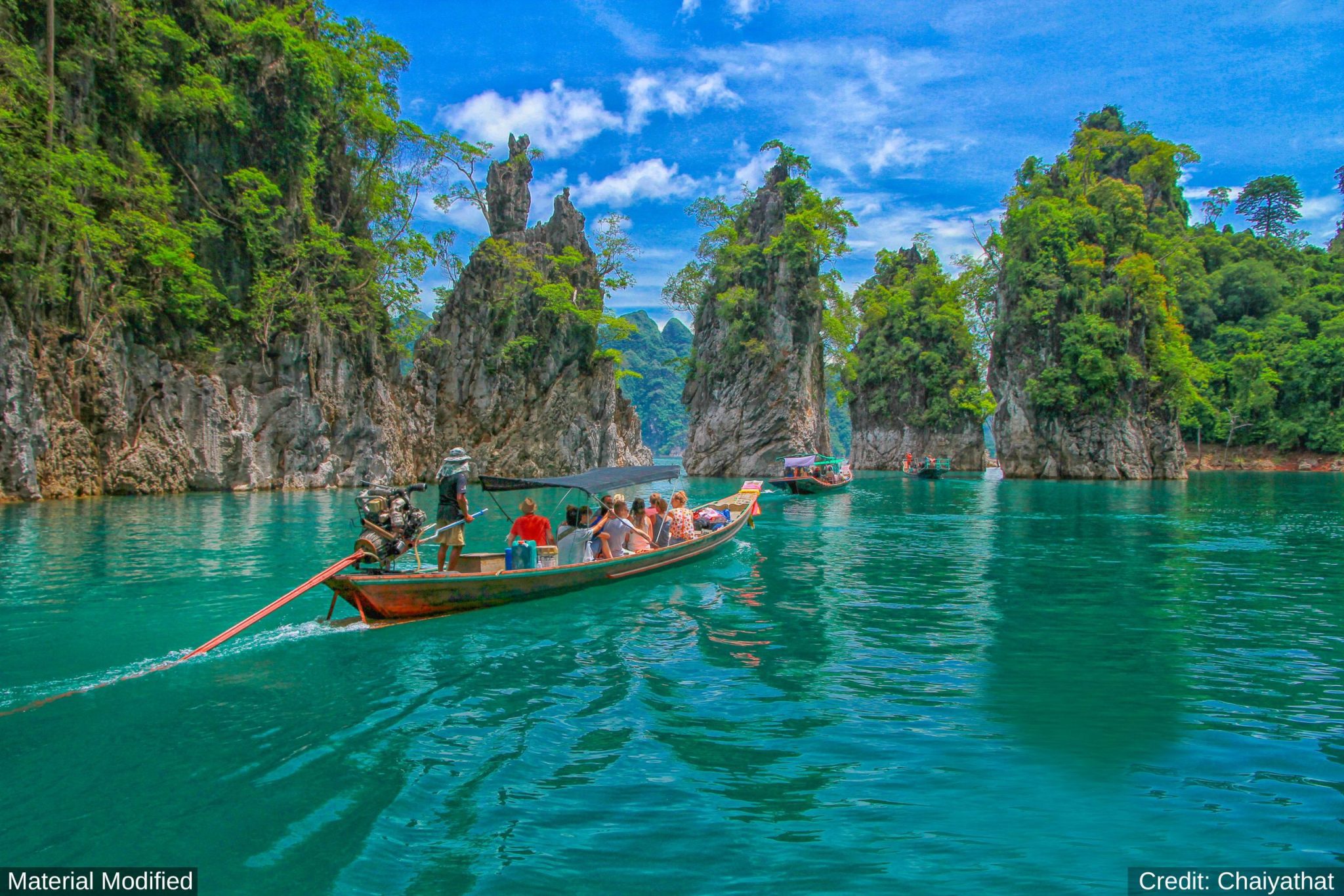 Day 6
Let's relocate to Khao Sok National Park.
Beautiful sandstone and mudstone rocks rise about 300–600 meters above sea level. The park is traversed by Read morea limestone mountain range from north to south with a high point of 950 meters. Heavy rainfall and falling leaves led to the erosion of the limestone rocks and created the significant karst formations seen today. Included in today's tour are lunch and a canoe safari along the Sok River.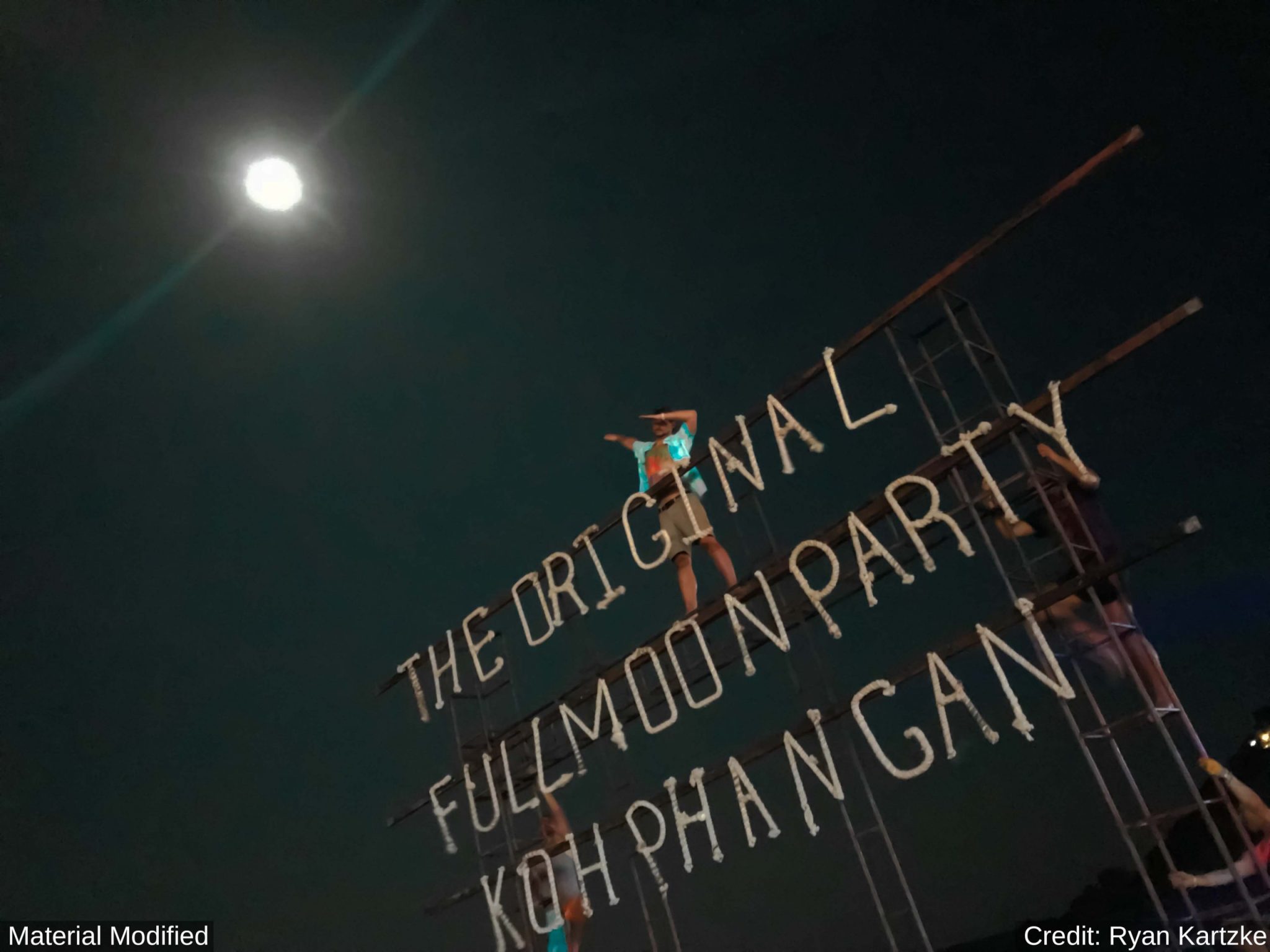 Day 7
Before relocating to Koh Phangan Island, lets first explore Cheow Lan Lake (a.k.a. Rajjaprabha Dam Reservoir) by boat. Cheow Lan is inhabited by Read morea range of mammals such as tigers, elephants, tapirs and many monkey species. It is also said to be Thailand's prettiest lake. Koh Phangan Island is world famous for its Full Moon, Half Moon and Black Moon, all-night parties located on Haad Rin Beach.
Note that these parties do not have fixed dates.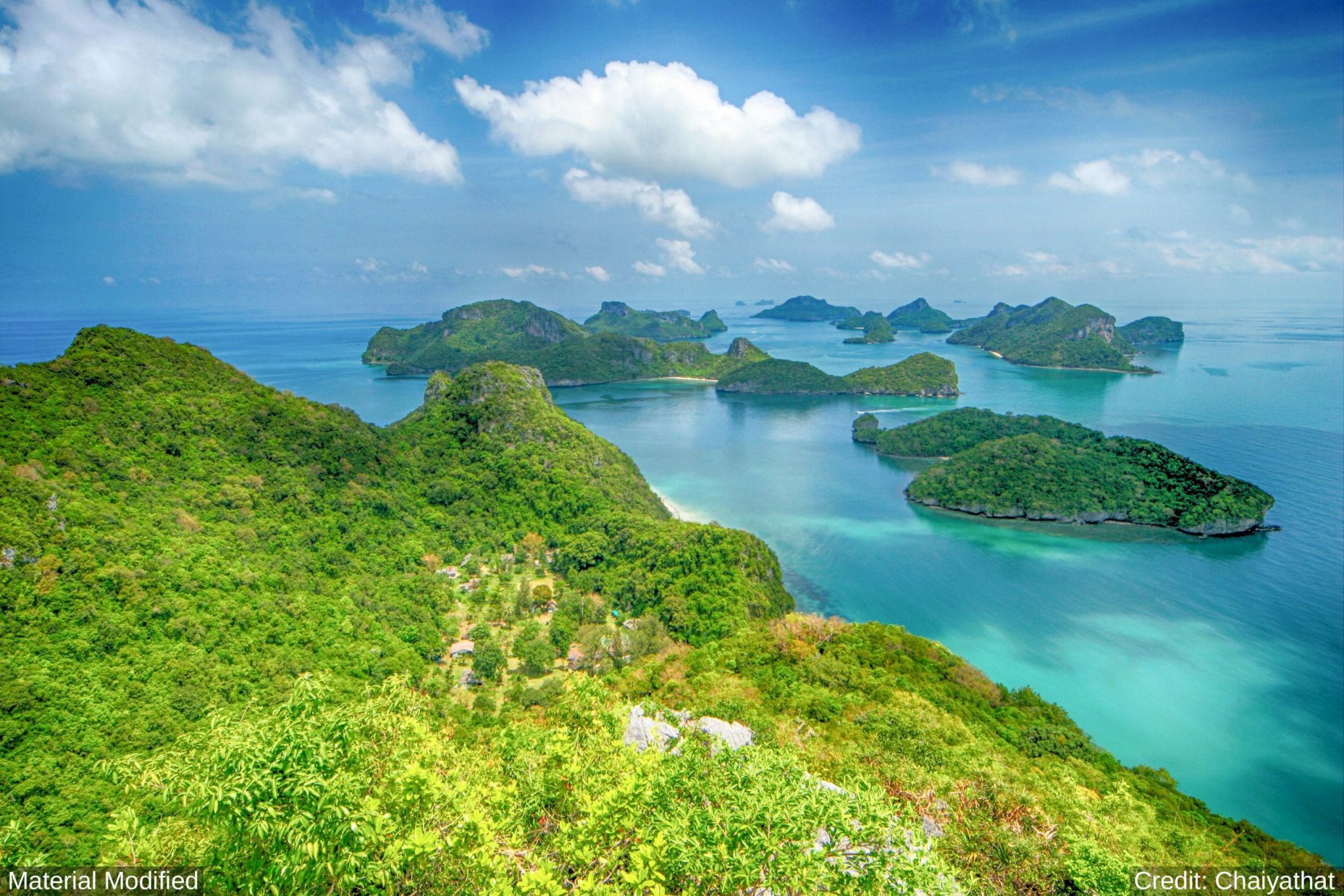 Day 8
Let's make a daytrip via an organized boat tour to Mu Ko Ang Thong National Park, which covers 42 islands.
Most of the islands are close to each other, making a breathtaking Read morepanorama when sailing around the park. All the islands are of different sizes and shapes. Most of them are covered with tropical forests. Lunch, snorkeling and kayaking inside caves are included in today's tour.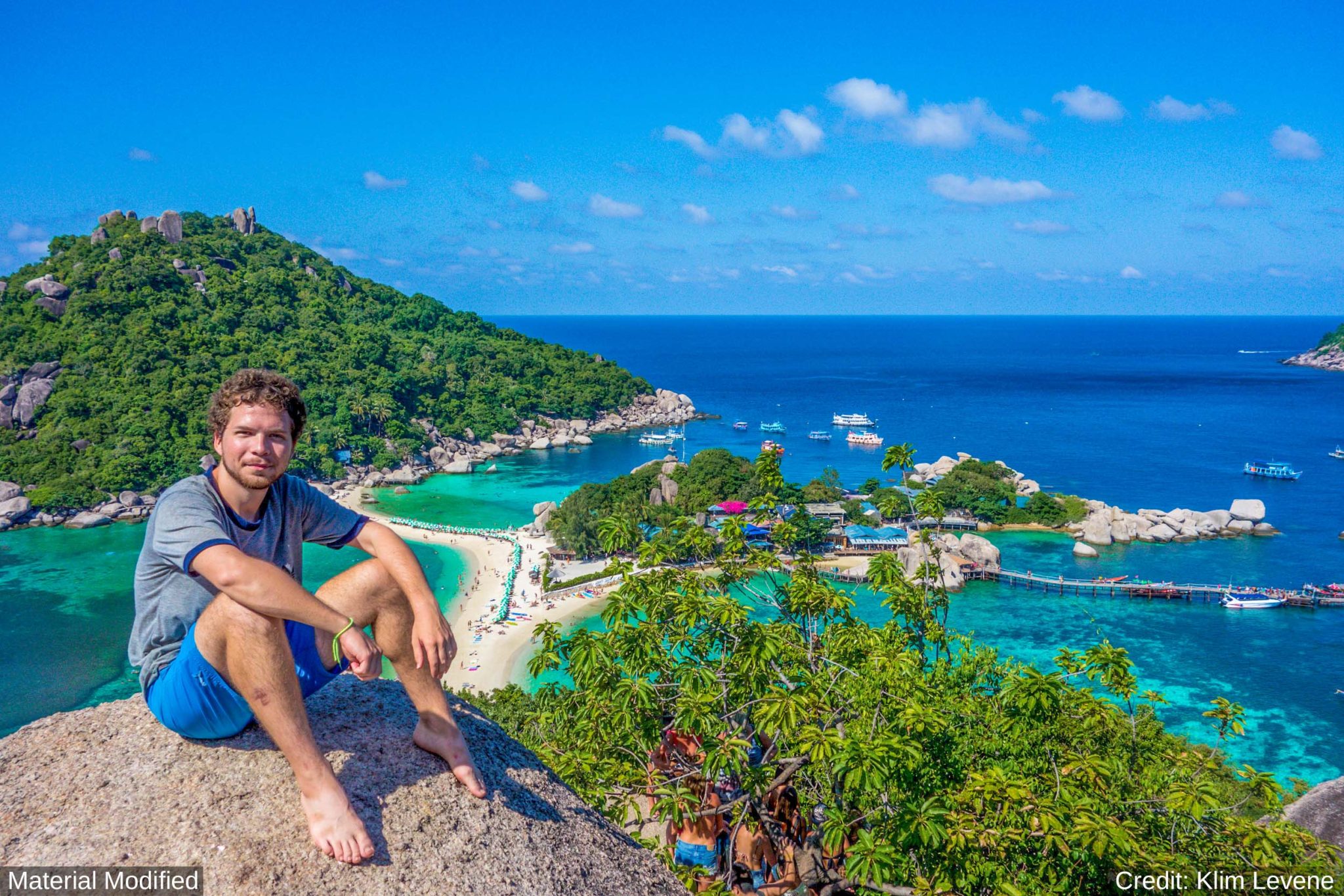 Day 9
Let's make a daytrip via an organized boat tour to Ko Tao Island followed by Ko Nang Yuan Island.
Ko Tao Island is well known for scuba diving and snorkeling. The most popular place for tourists is Read moreSairee on the west coast, which has a white sandy beach of 1.7 kilometers. Ko Tao is less developed than Koh Phangan but has become increasingly popular especially with the mid-20s backpacker crowd. Popular at Ko Tao is a beach resort called Ao Muong. One of the highlights at Ko Nang Yuan Island is hiking to the top of the mountain for a panoramic view. Lunch, snorkeling and the mountain hike at Ko Nang Yuan are included in today's tour.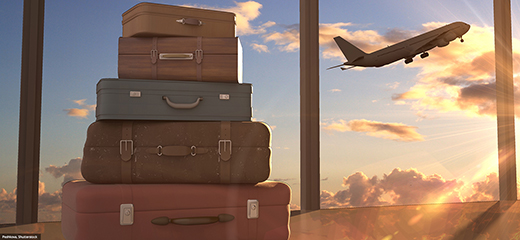 Day 10
Our tour ends this morning. We are to be taken to the pier in Koh Phangan so we can catch the 10-minute boat ride to Koh Samui Island. Upon arrival, we are to be taken via a 30-minute drive directly to the airport.
Note that we can extend your tour for a day and show you Koh Samui Island. Abundant tourist resources, sandy beaches, coral reefs and coconut trees are present on this island. Koh Samui is also Read moreseasonally popular for its nightlife scene. You would be provided with a 6-hour tour. Attractions include the Big Buddha, Wat Khunaram Temple, the Mummified Monk, the Secret Waterfall, Lamai Beach and its famous rocks and not least, the viewpoint in Lad Koh. The seaside views from Lad Koh are spectacular. Otherwise, if you have more free time (and if I have vacancies), you could join me on my 12-day tour of northern and central Thailand.
What Others Think About Charlie's Services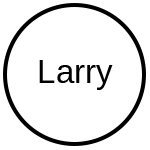 Entertaining, Passionate & Professional
You love what you do…and you are sure good at it! You have a unique character: funny, energetic and yet very well-structured. You had the group excited the whole time, both with your personality and by the action-filled itinerary you created for us. There was not even one second of boredom while on your trip.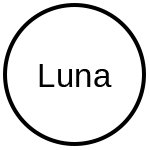 Best Tour Guide Ever
You were not the first tour guide I have taken a trip with. However, definitely you are the one who stands out most. You did so much to make the group happy and engaged. You made even the quietest of people in the group come to life, including myself.
No Stress, No Drama: All Went Perfectly
Charlie had everything so well laid out. He is 'on the ball', so to speak. There is really little to worry about when using Charlie as your travel agent and tour guide. He knows exactly what he is doing. Charlie, you will see me again on one of your tours.
Take Action Today by Joining Our Unforgettable Adventure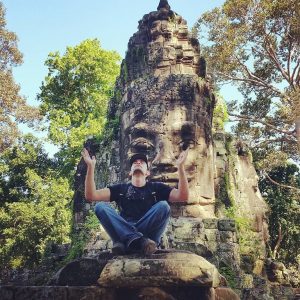 This is going to be epic! Discovering Thailand with travel guru Charlie is a life-changing experience, one that leaves people with
Read more
memories to last a lifetime. Few of us have the time and patience to research where to go and what to do and where to eat and how to get around. Charlie figured out the ins and outs of traveling without the stress and exhaustion that accompany it. He takes care of it all so you can spend your time enjoying rather than 'planning', plus he knows how to not waste time and money. Don't miss out. You only live once!
Frequently Asked Questions (FAQs)
What's Included in the Price?
All lodging, internal transportation (including a domestic flight), breakfast, entry fees, local tour guides and lunch specifically on the boat excursions/daytrips
What's Not Included in the Price?
Any flight other than from Phuket to Koh Samui Island, lunches (except those on the boat excursions/daytrips), dinners, alcohol, travel insurance, visas, scuba diving (optional, pay local companies directly) and rock climbing in the Ao Nang area/Railay as well as on Ko Tao Island (both optional, pay local companies directly)
*Note that we would be happy to assist you in finding international airfare upon request.
What Kind of Food Should I Expect on This Trip?
Disregard the breathtaking landscape. Disregard the outdoor activities. Disregard the fun people and the nightlife. The very diverse cuisine alone is enough reason to visit Thailand and join our group tour. Cooking Thai cuisine is not common sense. Making the food look, smell and taste remarkable comes with years of practice. Popular food items include: stir-fry dishes such as Pad Kra Pao, Pad See Ew and Pad Thai, soups such as Massaman, Kuay Teow Moo Daeng and Tom Yum, spring rolls, an omelet called Kai Jeow, banana pancakes, mango sticky rice and Thai Iced Tea.
At What Specific Hotels Would We Be Staying?
We wouldn't choose places we would not have our own mothers stay at. We realize that staying at a substandard establishment can really damage the overall experience-and we make sure to avoid this at all costs. The establishments we choose all have air conditioning and private bathrooms and are as safe and clean as can be. Typically, we choose 4-star establishments. Why can't we tell you the names of the establishments now? Our options may change based on the size of our group. It isn't until we have the final count of tour members for this trip could we finalize all accommodation bookings. Once all finalized, we would let you know promptly via email.
Am I Sharing the Room with Someone?
Prices are based on two persons per room. If you wish to stay in the room with another tour member (such as a family member or friend), then you and this person both need to make a request by emailing us and letting us know. If you need to have your own room, then please let us know and email us as soon as possible. Note that we cannot guarantee these hotels would have vacancy. Also note there is an additional fee for a private room.
What is the Size of the Group & Where is Everyone From?
Although we welcome people from all around the world, our customers reside mostly in Europe, Australia, New Zealand, USA or Canada. As for the size of the group, usually it is between 12 and 25 persons.
Are Kids Allowed on This Tour?
You must be at least 18 years old to join our tour.
Do I Get Any Free Time Away From the Group?
Of course. For the most part, you can wonder off as long as you are back on the boat/bus by the agreed upon time. You also have a lot of free time typically after 6:00pm.
What Happens If I Arrive Late?
Notify us as soon as possible and we will do our very best to arrange a meeting point. Please note that we do not refund for any days or activities that you miss.
Can I Opt-Out of Certain Activities?
Generally speaking, you can opt-out, as long as we are given adequate notice.
How Strong Do I Need to Be For This Trip?
We do not expect you to be an Olympic champion. We know some of the tour members are more fit than others…and we are well prepared for this. If you have any kind of disability, please let us know as soon as possible.
What Happens If I Get Injured on This Trip & Cannot Continue?
We would do our best to keep you safe and make you as comfortable as possible, as well as make special arrangements to address your situation. We treat our members like 'family members', not just another head to count while doing the group tour.
What Happens If I Cancel This Trip?
To confirm your tour, full payment is needed at the time of your purchase. However, refunds are offered. You will receive a full refund if canceling at least 91 days in advance from the departure date. Cancelling between 90-60 days prior to departure entitles you to a 50 percent refund. Cancelling between 59-31 days prior to departure entitles you to a 25 percent refund. Canceling 30 days or less prior to departure is not eligible for a refund. Cancellation requests need to be made by email and become effective on the date received by CharlieTheTraveler.
What Happens If You, CharlieTheTraveler, Cancel This Trip?
In the unlikely event CharlieTheTraveler needs to cancel this trip, such as because of an unforeseen emergency, we will give you a full refund for the tour within 14 business days of the cancellation. Note: We are not a participant in the California Travel Consumer Restitution Fund, nor is this transaction covered by the Restitution Fund.
Are You Licensed & Which State in America Issued it?
Absolutely I am licensed. I am a California born and bred resident and American citizen. My registration number is CST 2136740-70. My company is registered at PO Box 1578 Whittier, California 90609. Note: Travel agents registered as a seller of travel in California does not constitute approval by the State. Also note: California law requires sellers of travel to have a trust account or bond. CharlieTheTraveler has a trust account.
How Do You Help Prepare Us For This Trip?
You should receive an email from us within 24 hours of purchasing this tour as well as a week before departure. The first email gives details about what to bring, how to prepare yourself, etc. The second email gives details mostly about the hotels.
Have Your Fantasy Trip for $2,483 (USD)!
Only 7 spaces are still available! The price quoted above is a limited-time offer.

Charlie's Upcoming Tours