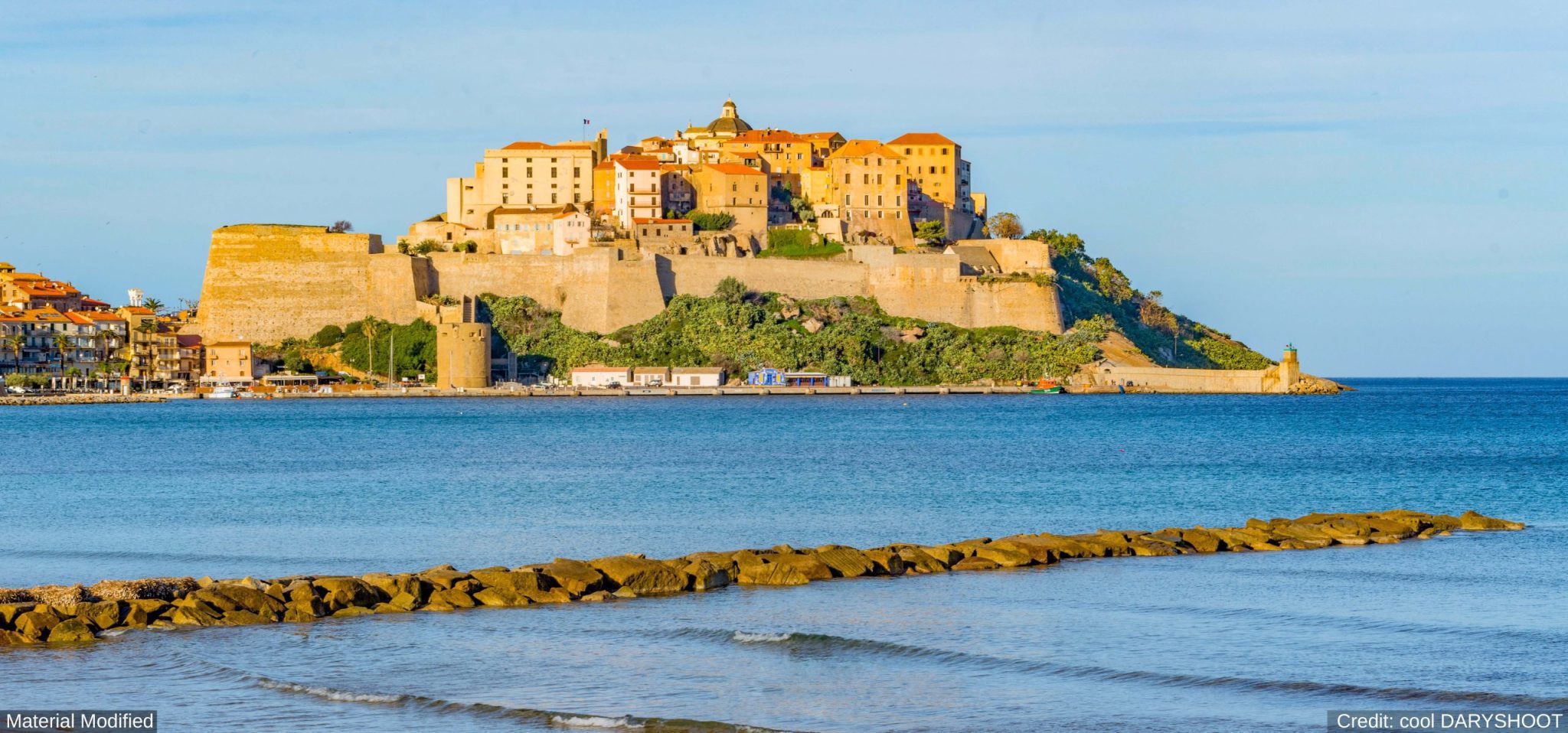 International Group Tour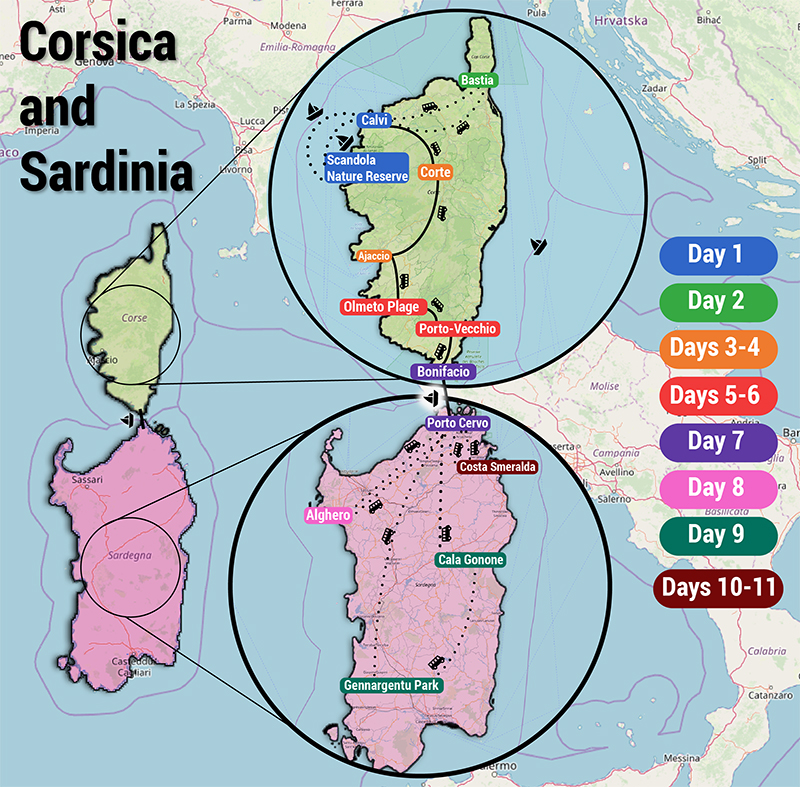 What to Expect
Charming Villages & Towns
A Boat Excursion Exploring Grottos, Coves & Red Cliffs
Idyllic & Unspoiled Beaches
Hiking Through a National Park
Delicious Food
Read more
Rich Culture
Enjoyable Hotels
And Much Much More…
Corsica & Sardinia in 12 Days
X
Would you like to
speak directly with me

, Charlie, so I can tell you more about the trip and answer your questions? Note: Your information will NOT be shared with others.
International Group Tour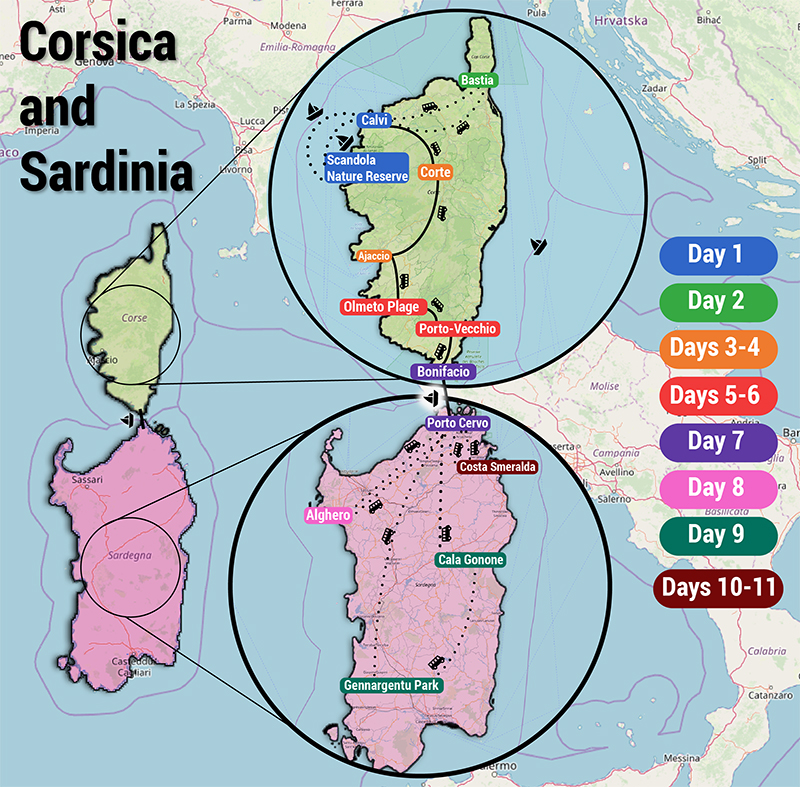 What to Expect
Charming Villages & Towns
A Boat Excursion Exploring Grottos, Coves & Red Cliffs
Idyllic & Unspoiled Beaches
Hiking Through a National Park
Delicious Food
Rich Culture
Enjoyable Hotels
And Much Much More…
Corsica & Sardinia in 12 Days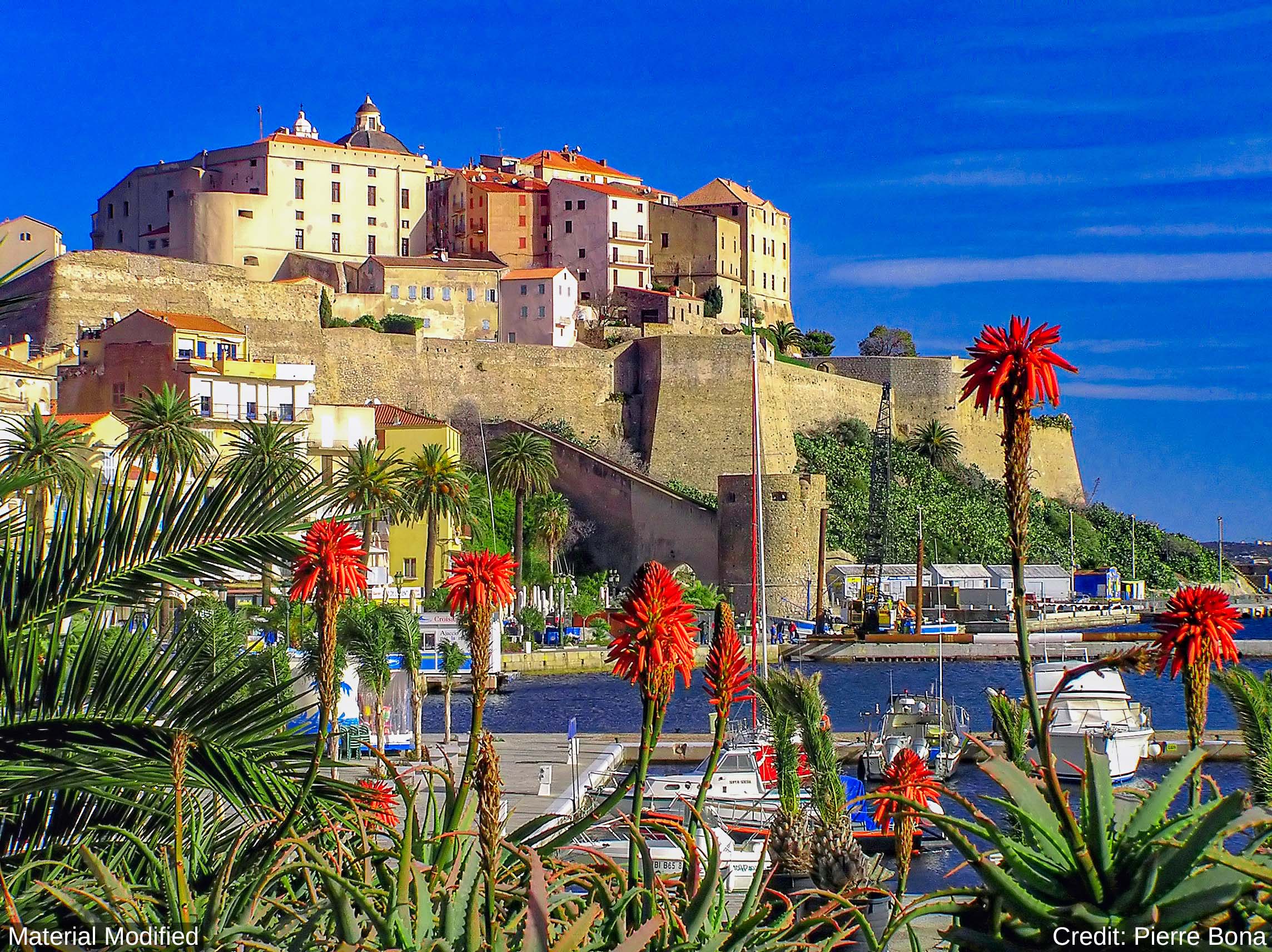 Day 1
Our tour of Corsica starts at the popular and charming resort village of Calvi. Today we plan on doing a boat excursion to Read morethe Scandola Nature Reserve, departing the marina around noon. Please arrive in Calvi at least a couple of hours beforehand. Note: Calvi has an international airport. It is also a 3-hour speed boat ride away from Nice.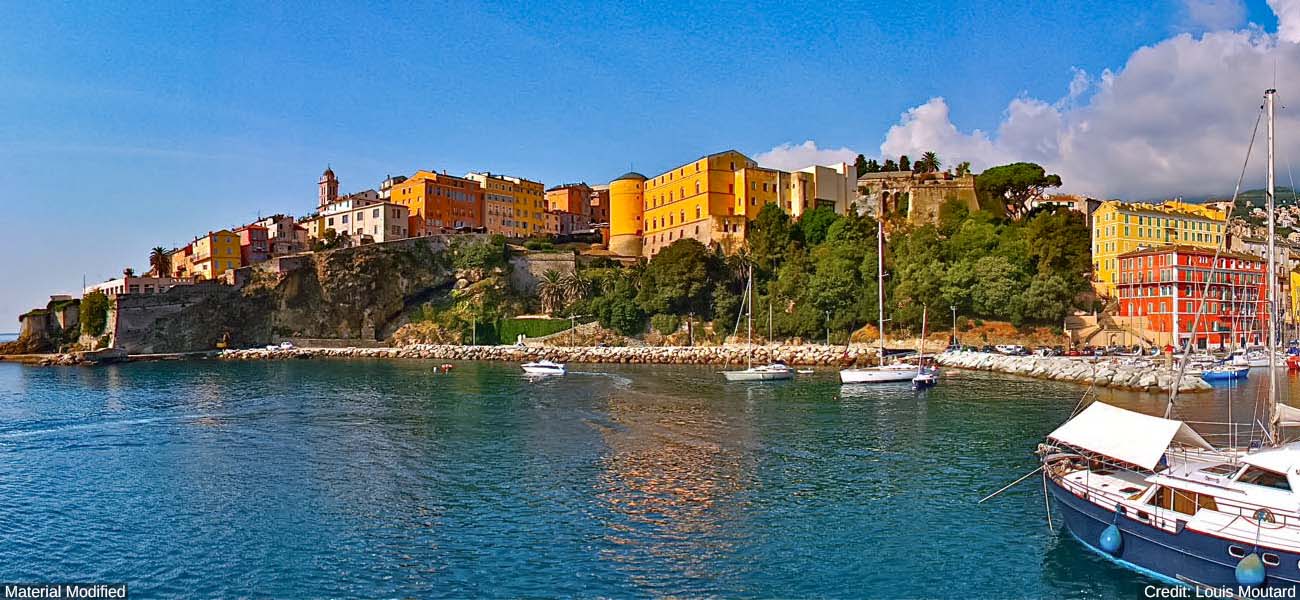 Day 2
Today we should be making a daytrip via a 2.5-hour drive to Bastia. Tall and faded buildings surround a marina in what is Corsica's Read moreprinciple port town. The city center consists mainly of the citadel, the Palace of the Governors, the Old Port with its surrounding neighborhood and the market place and finally, all the buildings along the Paoli Boulevard. On a side note, Bastia is also famous for its wines.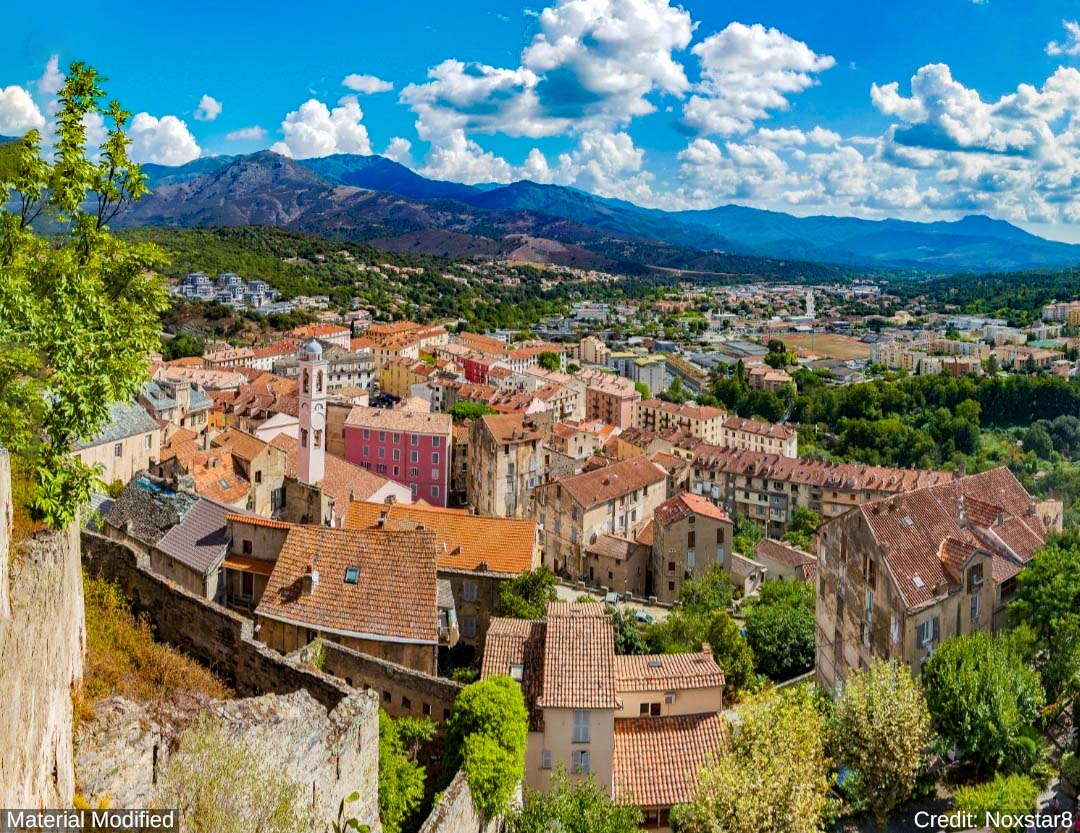 Days 3-4
Let's relocate to the town of Ajaccio. En route, we should be making a 2-hour stopover in the mountain village of Corte. The drive Read morefrom Calvi to Corte takes about 1.5 hours. The drive from Corte to Ajaccio takes a little under 2 hours.
The birthplace of Napoléon Bonaparte and the capital of Corsica, Ajaccio is best enjoyed for its sweeping bay, historic and mellow-toned buildings and cafes in and around the marina. Corte was the birthplace of Joseph Bonaparte (1768–1844). He was the eldest brother of the French Emperor Napoleon I. Sites of interest in Corte include the fortress, the Museum of Corsica, and the University of Corsica.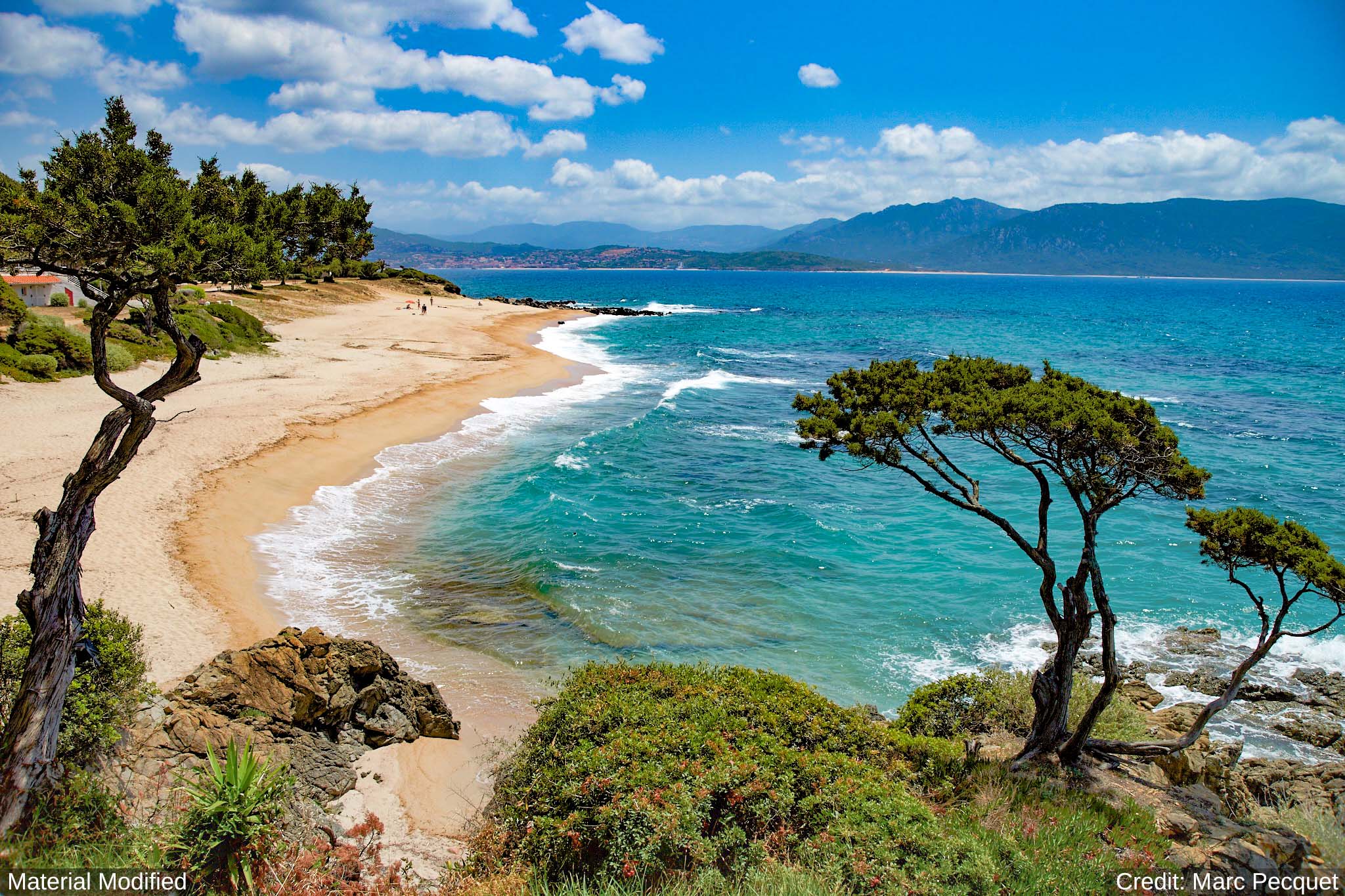 Days 5-6
Let's relocate to Porto-Vecchio. En route, we should be checking out the striking beaches around Olmeto Plage, which are Read morein the area of Propriano. The drive from Ajaccio to the village of Propriano takes about 1.5 hours. The drive from Propriano to Porto-Vecchio takes about the same, 1.5 hours.
Porto-Vecchio is a unique mix of idyllic and unspoiled beaches on one hand and stunning mountain scenery on the other. Porto-Vecchio boasts a picturesque old town filled with bars, restaurants, designer boutiques, hotels and a beautiful marina, attracting international yachts. Near to Porto-Vecchio are some of Corsica's finest beaches.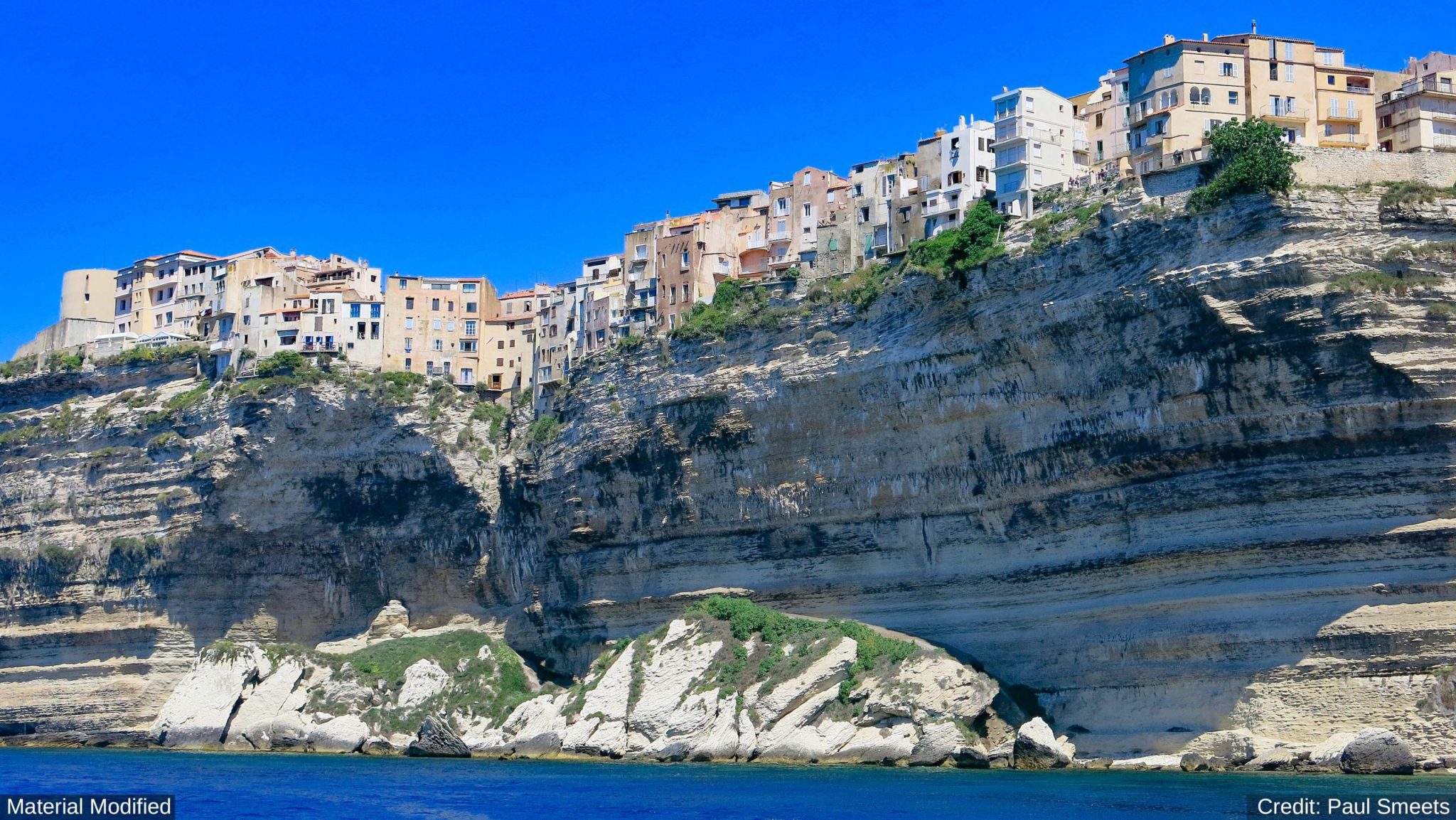 Day 7
Today we should be taking a 45-minute drive to Bonifacio, explore this coastal village, then take a 1-hour boat ride to the island of Sardinia and finally take a 1-hour drive to the seaside resort that is Porto Cervo, where Read morewe should be based.
The old town of Bonifacio sits on the site of a citadel, overlooking the Mediterranean Sea. The fortifications extend for some distance along the chalk-white limestone cliff-tops, which are at about 70 meters (230 feet) elevation. The cliffs have been undercut by the ocean so that the buildings, which have been placed on the very lip of the precipice, appear to overhang it. The appearance from the sea is of a white city gleaming in the sun and suspended over the rough waters below.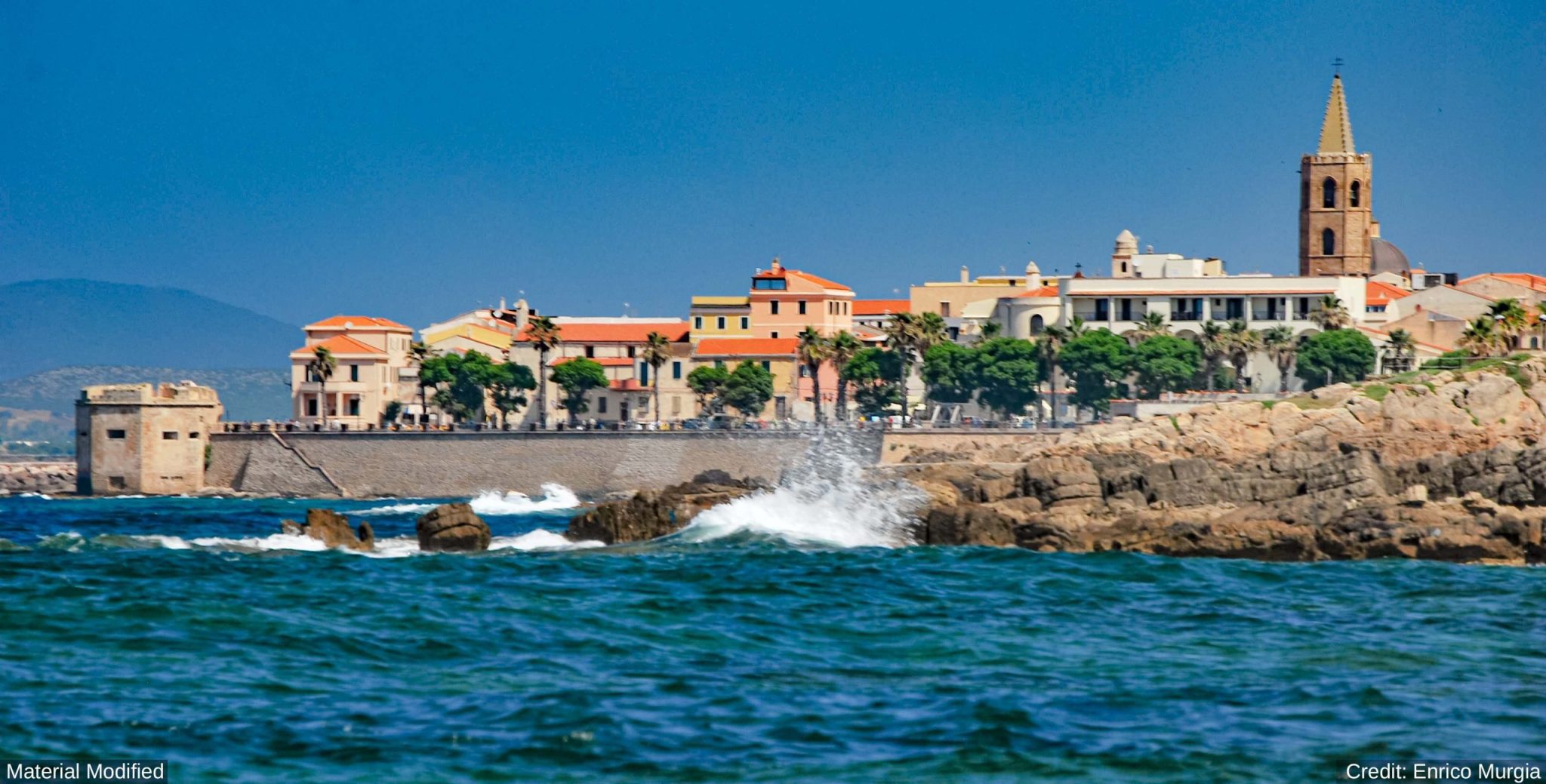 Day 8
From Porto Cervo, we should be making a daytrip via a 2.5-hour drive to Alghero, a Catalan-influenced town popular mostly for its nearby beaches, especially the La Pelosa beach. Also nearby is a popular Read morestalactite cave called Neptune's Grotto.
The ancient part of Alghero shows many characteristics of Catalan medieval architecture. Locals usually refer to their city as 'Little Barcelona' because of its ancestry and fraternity with the Catalan capital. Tourists visiting Neptune's Grotto are given guided tours and are led single-file through a lit pathway. The remainder of the day should be spent swimming at La Pelosa beach.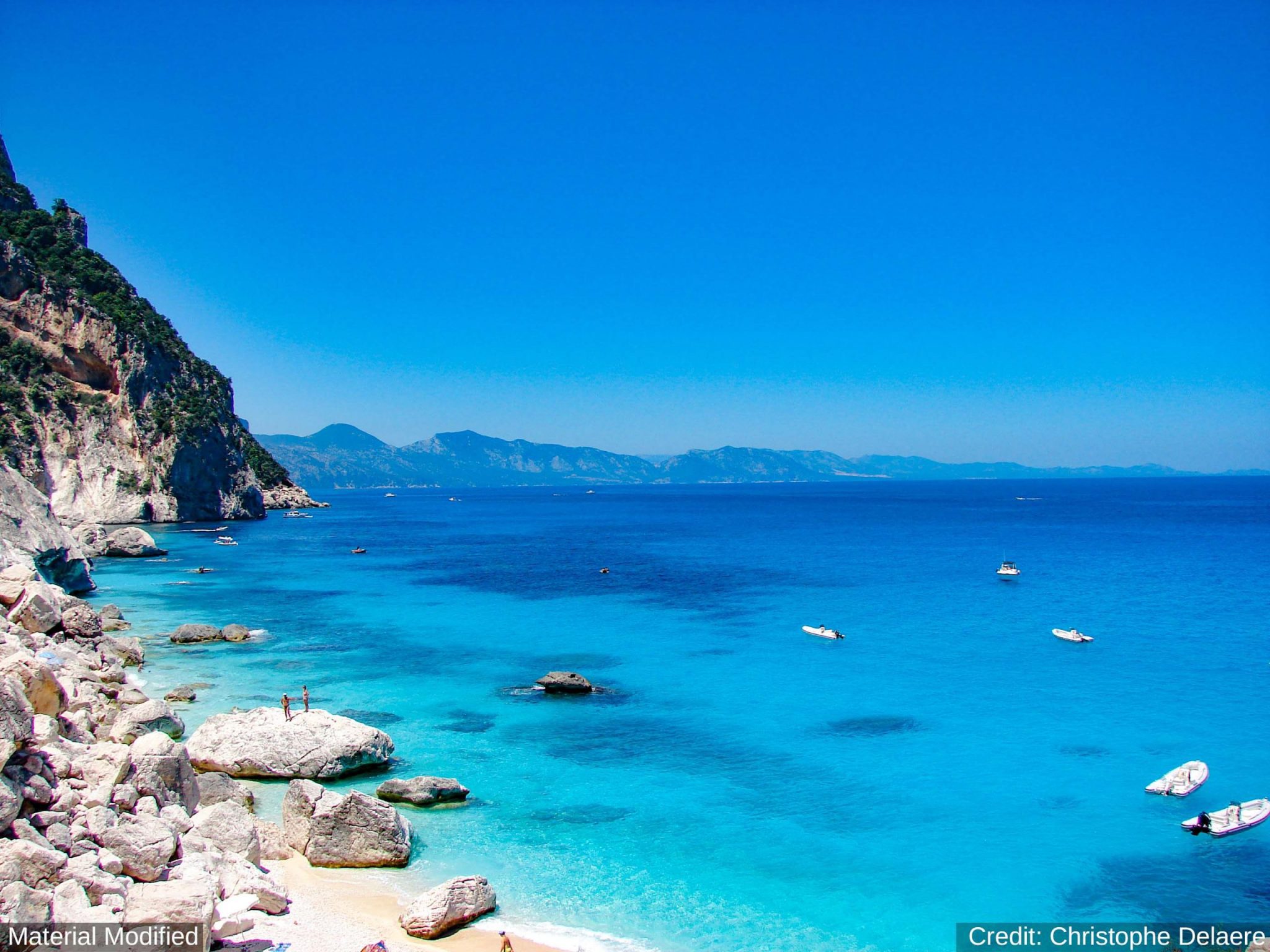 Day 9
Again from Porto Cervo, we should be making another daytrip via a 2-hour drive first to the Gennargentu National Park and nearby Mount Ortobene followed by a 1-hour drive to Cala Gonone, a village popular specifically for Read moreits scenic environs and surrounding beaches. The drive from Cala Gonone back to Porto Cervo takes about 2 hours.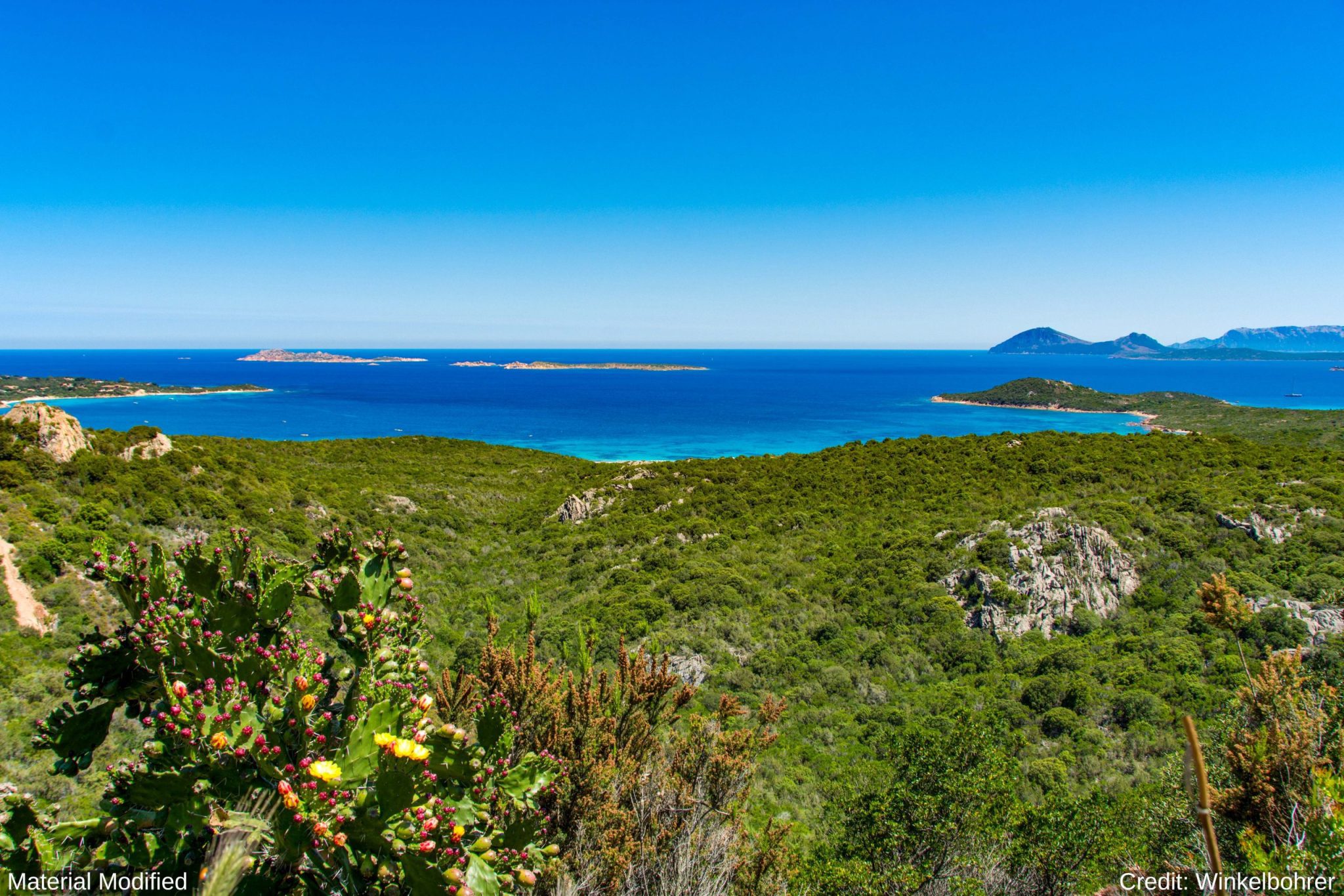 Days 10-11
Porto Cervo sits along Costa Smeralda. This stretch of land is known for its turquoise water and fine-sand beaches. Some of the best beaches are Read moreLiscia Ruja, Cappriccioli, Piccolo Pevero, Spiaggia del Principe and Romazzino. The most frequented is probably La Cinta, with its thin strip of sand between the Tyrrhenian Sea and a lagoon which hosts a lot of migrating birds as well as pink flamingos. These two days are all about enjoying some of the most beautiful beaches in all the Mediterranean.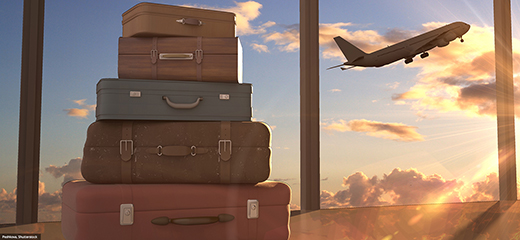 Day 12
Porto Cervo is the final destination on our group tour of Corsica and Sardinia. You can fly out from Cagliari, Olbia or Alghero.
What Others Think About Charlie's Services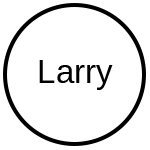 Entertaining, Passionate & Professional
You love what you do…and you are sure good at it! You have a unique character: funny, energetic and yet very well-structured. You had the group excited the whole time, both with your personality and by the action-filled itinerary you created for us. There was not even one second of boredom while on your trip.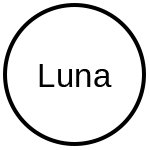 Best Tour Guide Ever
You were not the first tour guide I have taken a trip with. However, definitely you are the one who stands out most. You did so much to make the group happy and engaged. You made even the quietest of people in the group come to life, including myself.
No Stress, No Drama: All Went Perfectly
Charlie had everything so well laid out. He is 'on the ball', so to speak. There is really little to worry about when using Charlie as your travel agent and tour guide. He knows exactly what he is doing. Charlie, you will see me again on one of your tours.
Join Us on Our Mediterranean Adventure!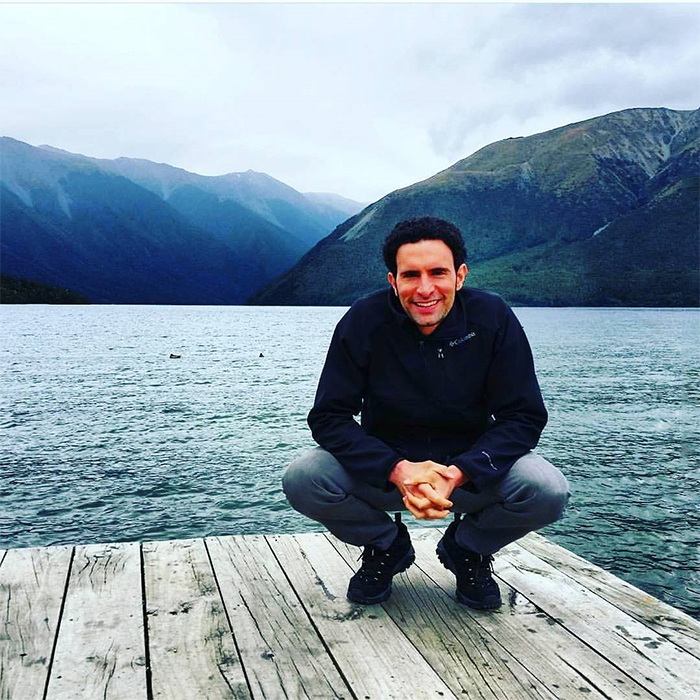 Discovering Corsica and Sardinia with
travel guru Charlie
is a life-changing experience, one that leaves people with memories to last a lifetime. Few of us have the time and patience to research where to go and what to do and where to eat and how to get around. Charlie figured out
Read more
the ins and outs of traveling without the stress and exhaustion that accompany it. He takes care of it all so you can spend your time enjoying rather than 'planning', plus he knows how to not waste time and money. Don't miss out. You only live once!
Frequently Asked Questions (FAQs)
What's Included in the Price?
All lodging, internal transportation (including boat rides), breakfast, entry fees and local tour guides
What's Not Included in the Price?
International flights, lunches, dinners, alcohol, travel insurance and visas
*Note that we would be happy to assist you in finding international airfare upon request.
What Kind of Food Should I Expect on This Trip?
Disregard the beautiful architecture. Disregard the breathtaking landscape. Disregard the fine beaches and welcoming locals. The very diverse cuisine alone is enough reason to visit Corsica and Sardinia and join our group tour. Especially Italian cuisine is world-renowned and for good reason: lasagna, pizza, pasta, ravioli, spaghetti and meatballs, risotto, minestrone, cured meats (e.g. prosciutto), tiramisu, gelato, cannoli, limoncello (lemon liquor), espresso coffee and the list goes on…
At What Specific Hotels Would We Be Staying?
We wouldn't choose places we would not have our own mothers stay at. We realize that staying at a substandard establishment can really damage the overall experience-and we make sure to avoid this at all costs. The establishments we choose all have air conditioning and private bathrooms and are as safe and clean as can be. Why can't we tell you the names of the establishments now? Our options may change based on the size of our group. It isn't until we have the final count of tour members for this trip could we finalize all accommodation bookings. Once all finalized, we would let you know promptly via email.
Am I Sharing the Room with Someone?
Prices are based on two persons per room. If you wish to stay in the room with another tour member (such as a family member or friend), then you and this person both need to make a request by emailing us and letting us know. If you need to have your own room, then please let us know and email us as soon as possible. Note that we cannot guarantee these hotels would have vacancy. Also note there is an additional fee for a private room.
What is the Size of the Group & Where is Everyone From?
Although we welcome people from all around the world, our customers reside mostly in Europe, Australia, New Zealand, USA or Canada. As for the size of the group, usually it is between 12 and 25 persons.
Are Kids Allowed on This Tour?
You must be at least 18 years old to join our tour.
Do I Get Any Free Time Away From the Group?
Of course. For the most part, you can wonder off as long as you are back on the boat/bus by the agreed upon time. You also have a lot of free time typically after 6:00pm.
What Happens If I Arrive Late?
Notify us as soon as possible and we will do our very best to arrange a meeting point. Please note that we do not refund for any days or activities that you miss.
Can I Opt-Out of Certain Activities?
Generally speaking, you can opt-out, as long as we are given adequate notice.
How Strong Do I Need to Be For This Trip?
We do not expect you to be an Olympic champion. We know some of the tour members are more fit than others…and we are well prepared for this. If you have any kind of disability, please let us know as soon as possible.
What Happens If I Get Injured on This Trip & Cannot Continue?
We would do our best to keep you safe and make you as comfortable as possible, as well as make special arrangements to address your situation. We treat our members like 'family members', not just another head to count while doing the group tour.
What Happens If I Cancel This Trip?
To confirm your tour, full payment is needed at the time of your purchase. However, refunds are offered. You will receive a full refund if canceling at least 91 days in advance from the departure date. Cancelling between 90-60 days prior to departure entitles you to a 50 percent refund. Cancelling between 59-31 days prior to departure entitles you to a 25 percent refund. Canceling 30 days or less prior to departure is not eligible for a refund. Cancellation requests need to be made by email and become effective on the date received by CharlieTheTraveler.
What Happens If You, CharlieTheTraveler, Cancel This Trip?
In the unlikely event CharlieTheTraveler needs to cancel this trip, such as because of an unforeseen emergency, we will give you a full refund for the tour within 14 business days of the cancellation. Note: We are not a participant in the California Travel Consumer Restitution Fund, nor is this transaction covered by the Restitution Fund.
Are You Licensed & Which State in America Issued it?
Absolutely I am licensed. I am a California born and bred resident and American citizen. My registration number is CST 2136740-70. My company is registered at PO Box 1578 Whittier, California 90609. Note: Travel agents registered as a seller of travel in California does not constitute approval by the State. Also note: California law requires sellers of travel to have a trust account or bond. CharlieTheTraveler has a trust account.
How Do You Help Prepare Us For This Trip?
You should receive an email from us within 24 hours of purchasing this tour as well as a week before departure. The first email gives details about what to bring, how to prepare yourself, etc. The second email gives details mostly about the hotels.
Have Your Fantasy Trip for $3,483 (USD)!
The price quoted above is a limited-time offer.

Charlie's Upcoming Tours