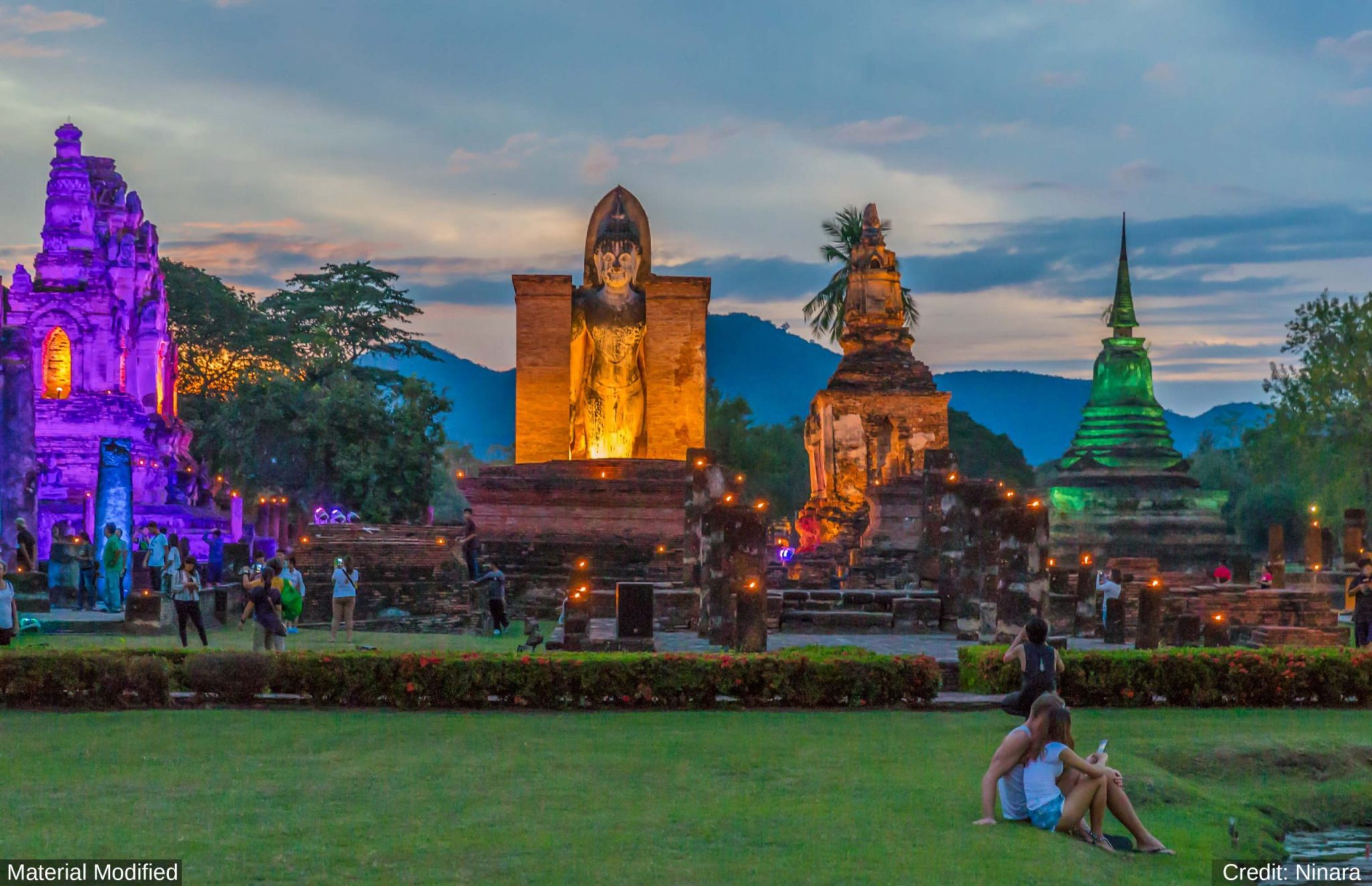 International Group Tour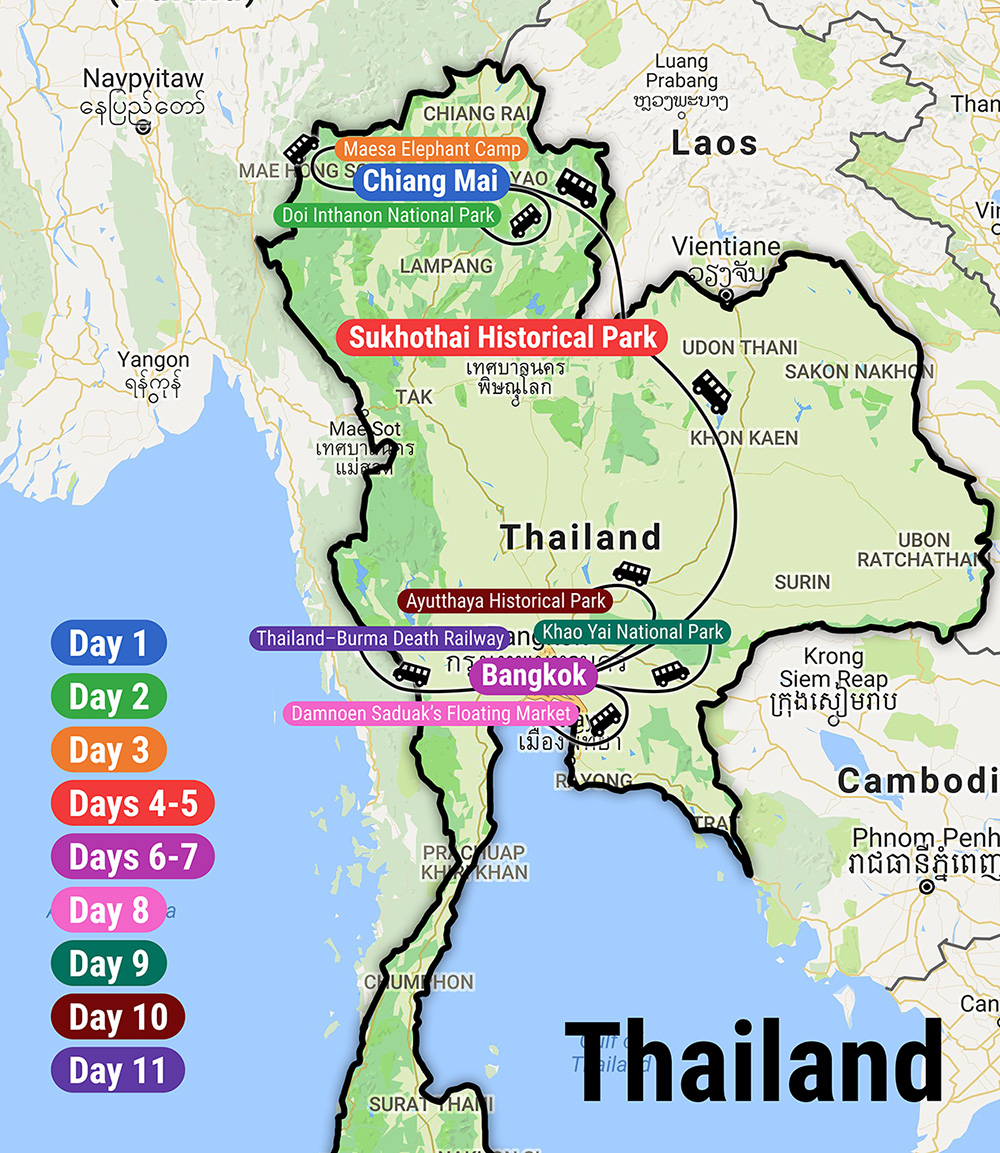 What to Expect
Sightseeing Tours of Bangkok
Nightlife Tours of Bangkok
Floating (Food) Market Boat Ride
Elephant-Viewing Near Chiang Mai
Night Market Food Tours

Read more

Bamboo-Rafting
Zip-Lining
Sukhothai Archaeological Park Tour
Discovering National Parks
Ayutthaya Archaeological Park
Waterfalls
Delicious Food
Rich Culture
Enjoyable Hotels
And Much Much More…
Northern and Central Thailand in 12 Days
X
Would you like to
speak directly with me

, Charlie, so I can tell you more about the trip and answer your questions? Note: Your information will NOT be shared with others.
International Group Tour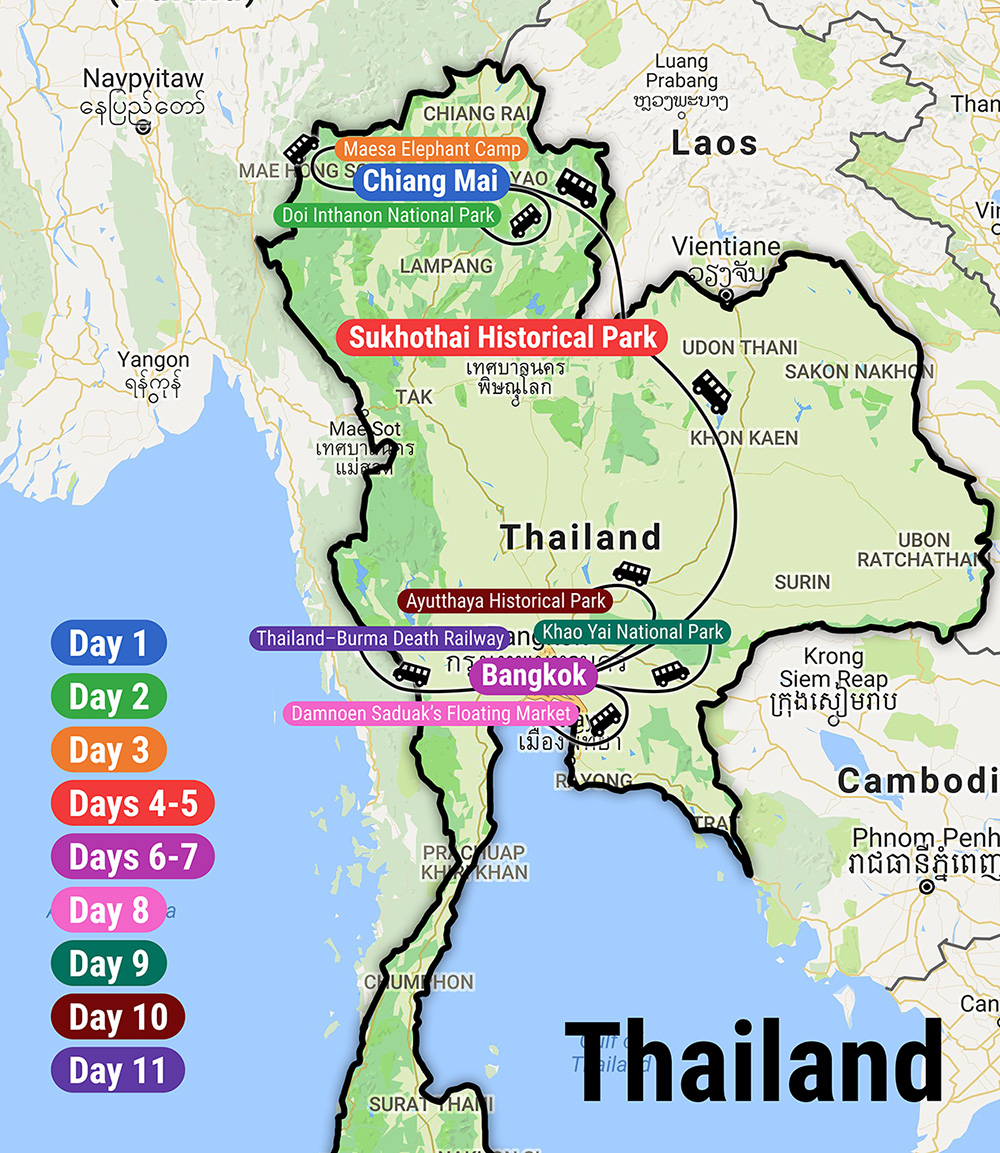 What to Expect
Sightseeing Tours of Bangkok
Nightlife Tours of Bangkok
Floating (Food) Market Boat Ride
Elephant-Viewing Near Chiang Mai
Night Market Food Tours
Bamboo-Rafting
Zip-Lining
Sukhothai Archaeological Park Tour
Discovering National Parks
Ayutthaya Archaeological Park
Waterfalls
Delicious Food
Rich Culture
Enjoyable Hotels
And Much Much More…
NORTHERN & CENTRAL THAILAND IN 12 DAYS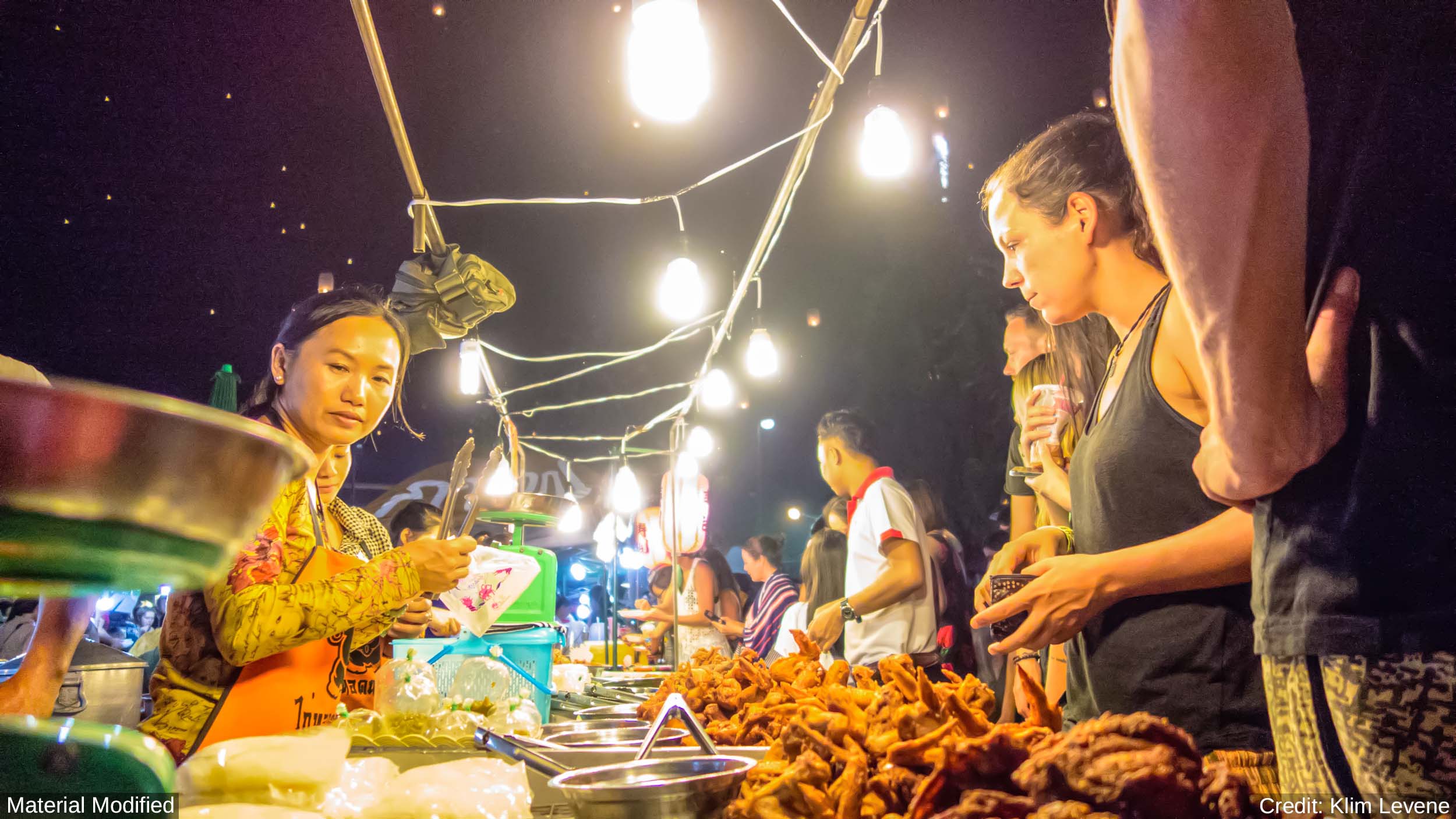 Day 1
Our group tour starts in Chiang Mai. This city is best used as a base from which to explore the scenic environs as well as Read moreengage in various outdoor activities. Tour members would be arriving at different times. Some may be jet lagged while others, not. Those of us who would arrive early enough and have some energy should go zip-lining, which is covered in the price. There are fun places to go zip-lining which are not too far from the city. Let's end the evening at the night bazaar, which incidentally is one of Thailand's best.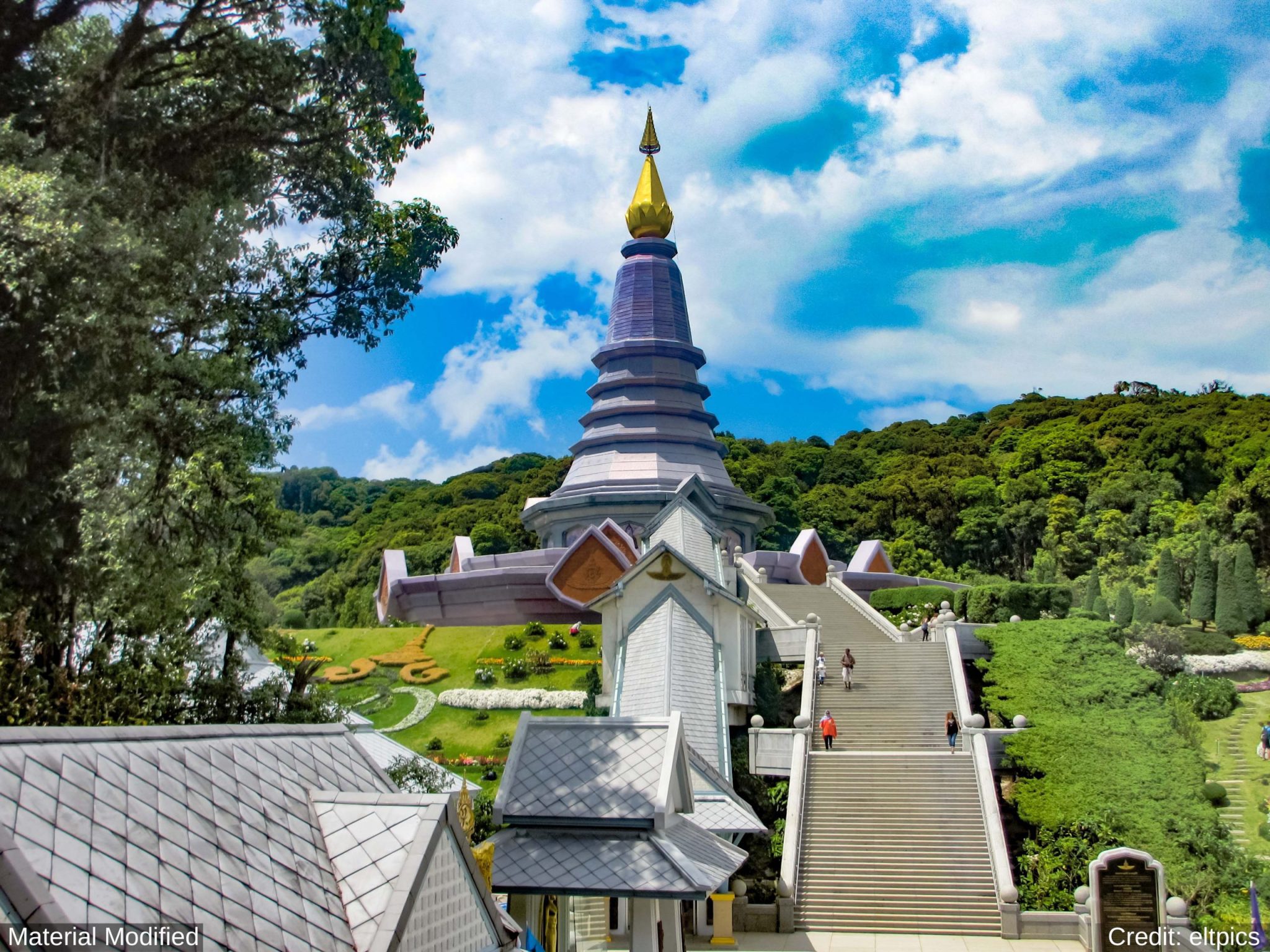 Day 2
Let's make a daytrip to the Doi Inthanon National Park, which is about a 2-hour bus ride away from Chiang Mai. Doi Inthanon ranks second among Thailand's Read morenational parks in number of bird species. What's more, within the park's borders are a number of waterfalls. Once back in Chiang Mai, let's check out the temple of Wat Phra That Doi Suthep.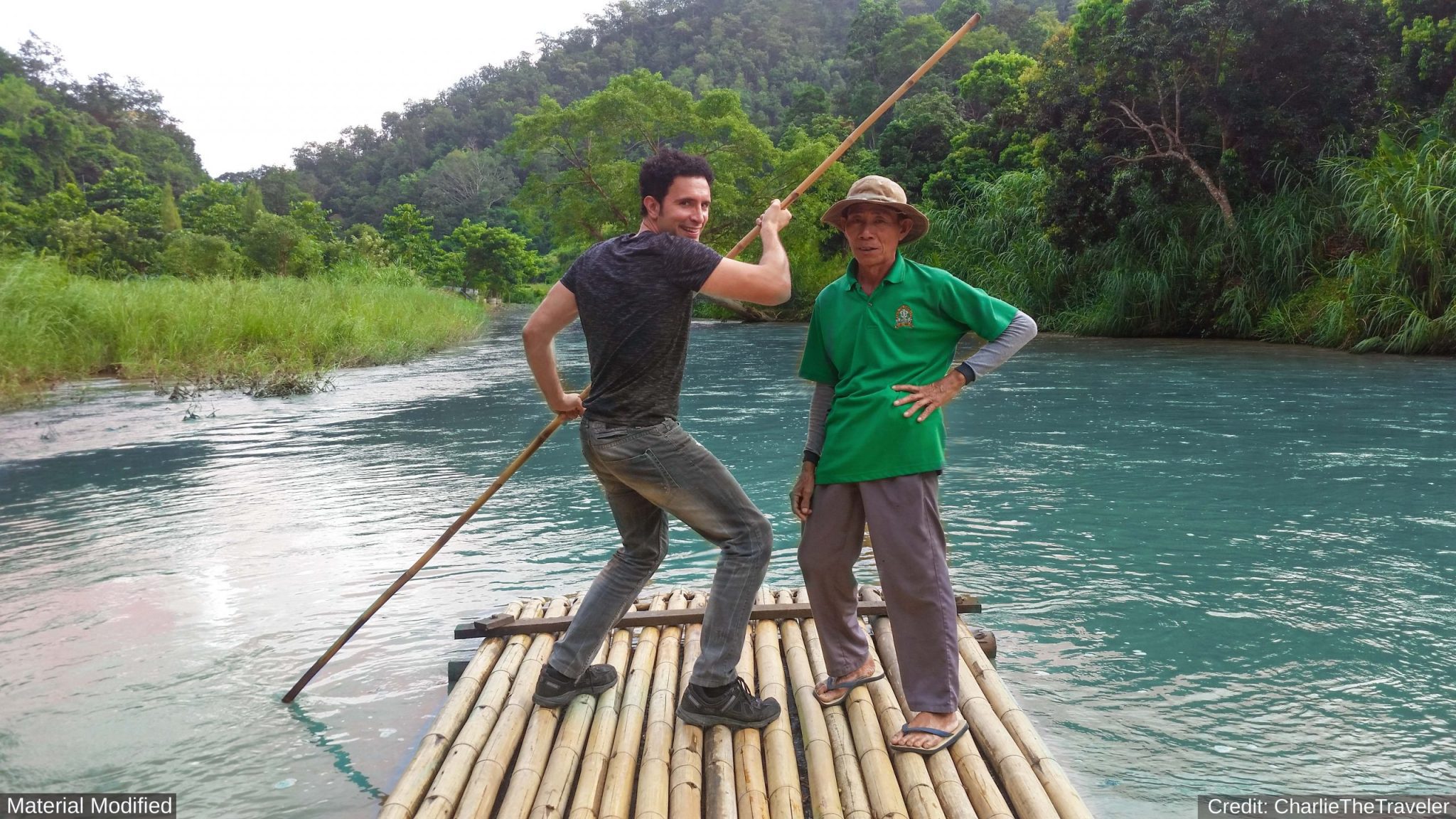 Day 3
Let's make a daytrip to the surrounding area specifically to (A) watch a performance at the Maesa Elephant Camp, (B) raft along the Taeng River and (C) visit the Tiger Kingdom.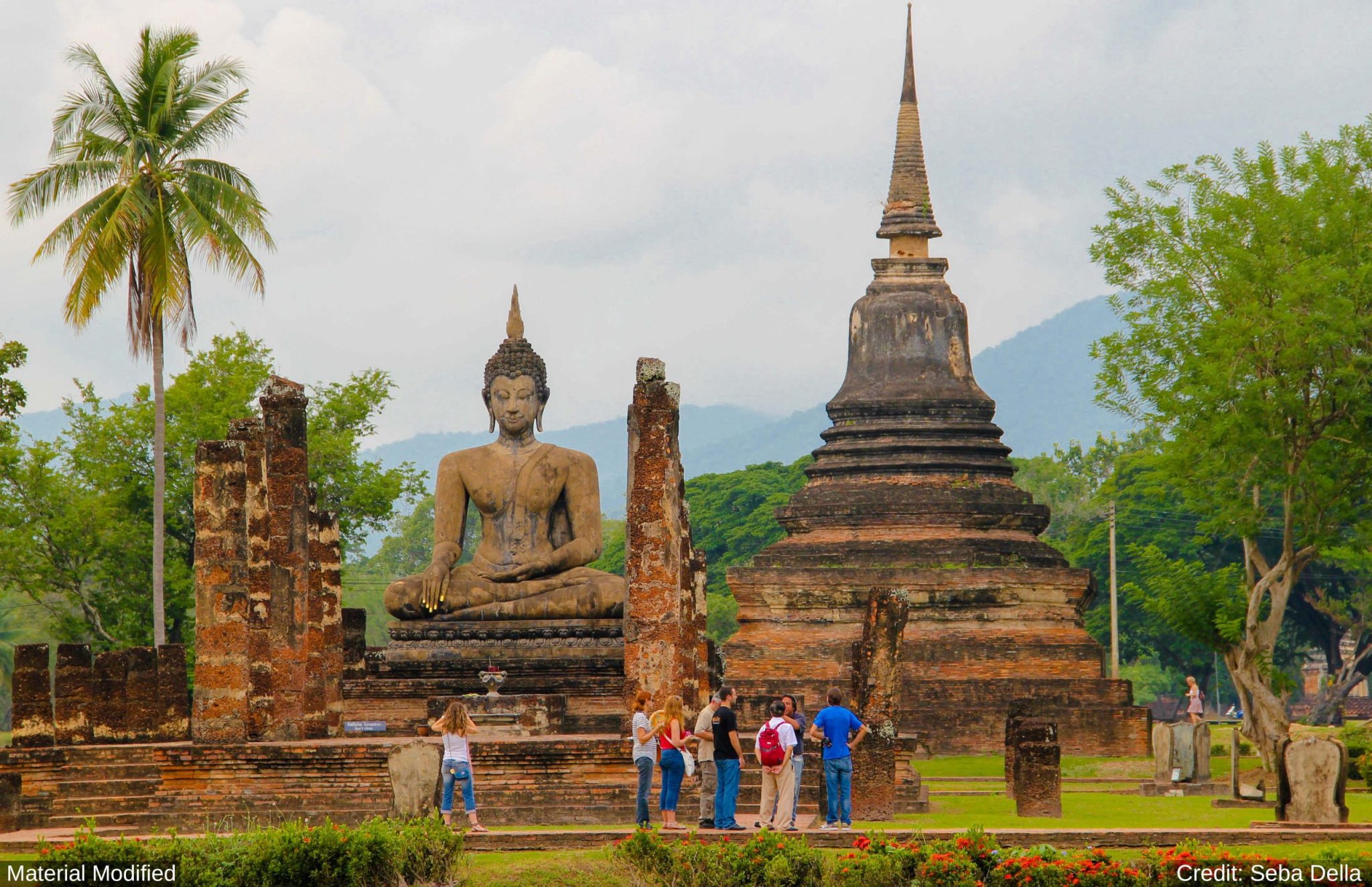 Days 4-5
Let's take a 4-hour bus ride and relocate near to the Sukhothai Historical Park, home to some of Thailand's greatest Read morearcheological sites. The day upon arrival, we would visit some of the zones/areas within the park. Let's spend the following day seeing the remaining zones not covered in day 4.
There are 193 ruins on 70 square kilometers of land. There is a gate in the center of each wall. Inside are the remains of the royal palace and twenty-six temples, the largest being Wat Mahathat. The park is maintained by the Fine Arts Department of Thailand with help from UNESCO, which has declared it a World Heritage Site. Each year, the park welcomes thousands of visitors who marvel at the ancient Buddha figures, palace buildings, and ruined temples. The park is easily toured by bicycle or even on foot.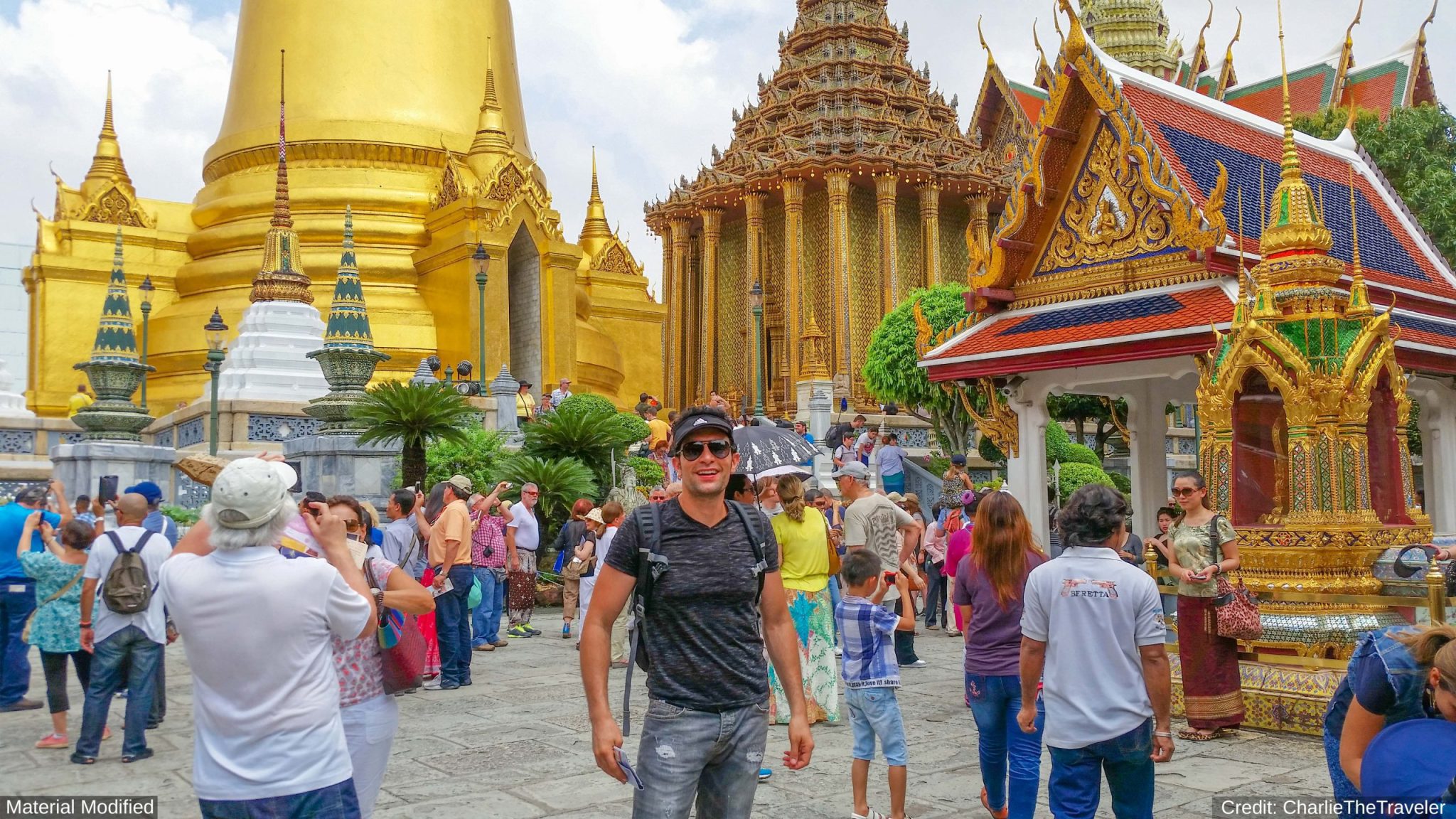 Days 6-7
Let's take a 6-hour bus ride and relocate to Bangkok.
The capital of Thailand is a highly congested, somewhat chaotic and visually unattractive city. Still though, it has its charms. Bangkok is popular specifically for its nightlife scene, food market scene and Read morethe Grand Palace area. The Wat Phra Kaew complex and the temples at Wat Pho and Wat Arun also draw some interest. Nonetheless, we are best off seeing the Grand Palace and otherwise spending all of our time at the markets and partying.
My favorite areas for nightlife are Ratchadapisek, Silom/Patpong, Sukhumvit, Thonglor/Ekkamai and best of all, Khao San Road/Soi Rambuttri. Let's do nightlife tours together every night in Bangkok!
Note there is a chance we would visit the Amphawa Floating Market, which is regarded as a much more authentic version of the famous floating market in Damnoen Saduak. Amphawa is a 1.5-hour bus ride away from downtown Bangkok. Amphawa Floating Market is usually open from late-afternoon to early-evening. A 10-minute drive from Amphawa is the Maeklong Railway Market. Whenever a train approaches, the awnings and shop fronts are moved back from the rails. They are put back in place once the train has passed. This particular attraction is nothing short of hilarious.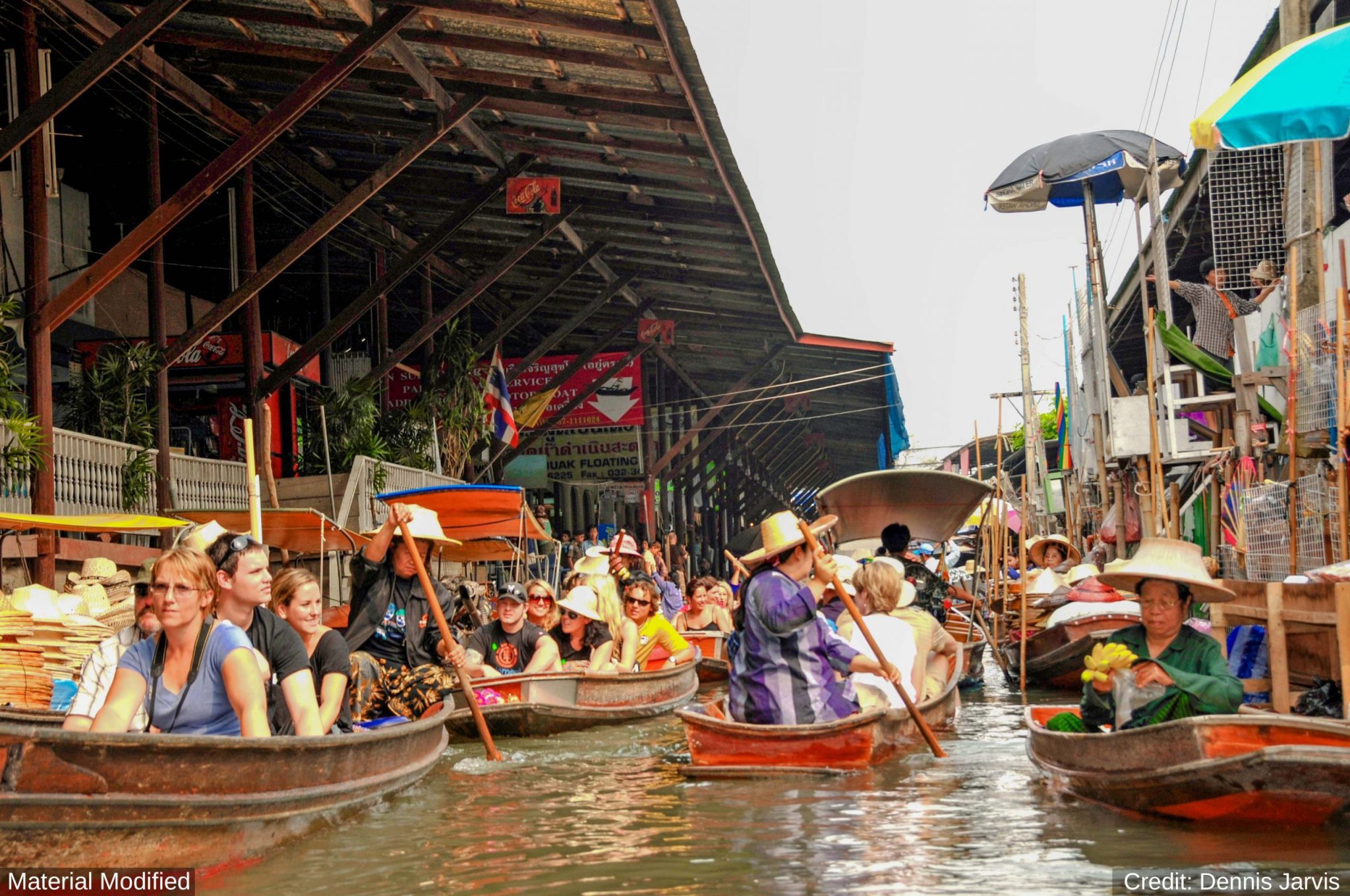 Day 8
Let's make an early-morning daytrip via a 1.5-hour bus ride to the district of Damnoen Saduak specifically to see its floating market. Afterwards, let's return to Bangkok and Read moreexplore the city some more, not least by visiting the markets.
My favorite markets are by far the Chatuchak Weekend Market and the very nearby Jatujak Green (JJ Green) Market. In fact, Chatuchak is one of the best outdoor markets I have ever seen in my life. Other markets we should visit include the Rot Fai as well as the one in Chinatown. Note that Asiatique The Riverfront is a really commercialized market but is still worth seeing once.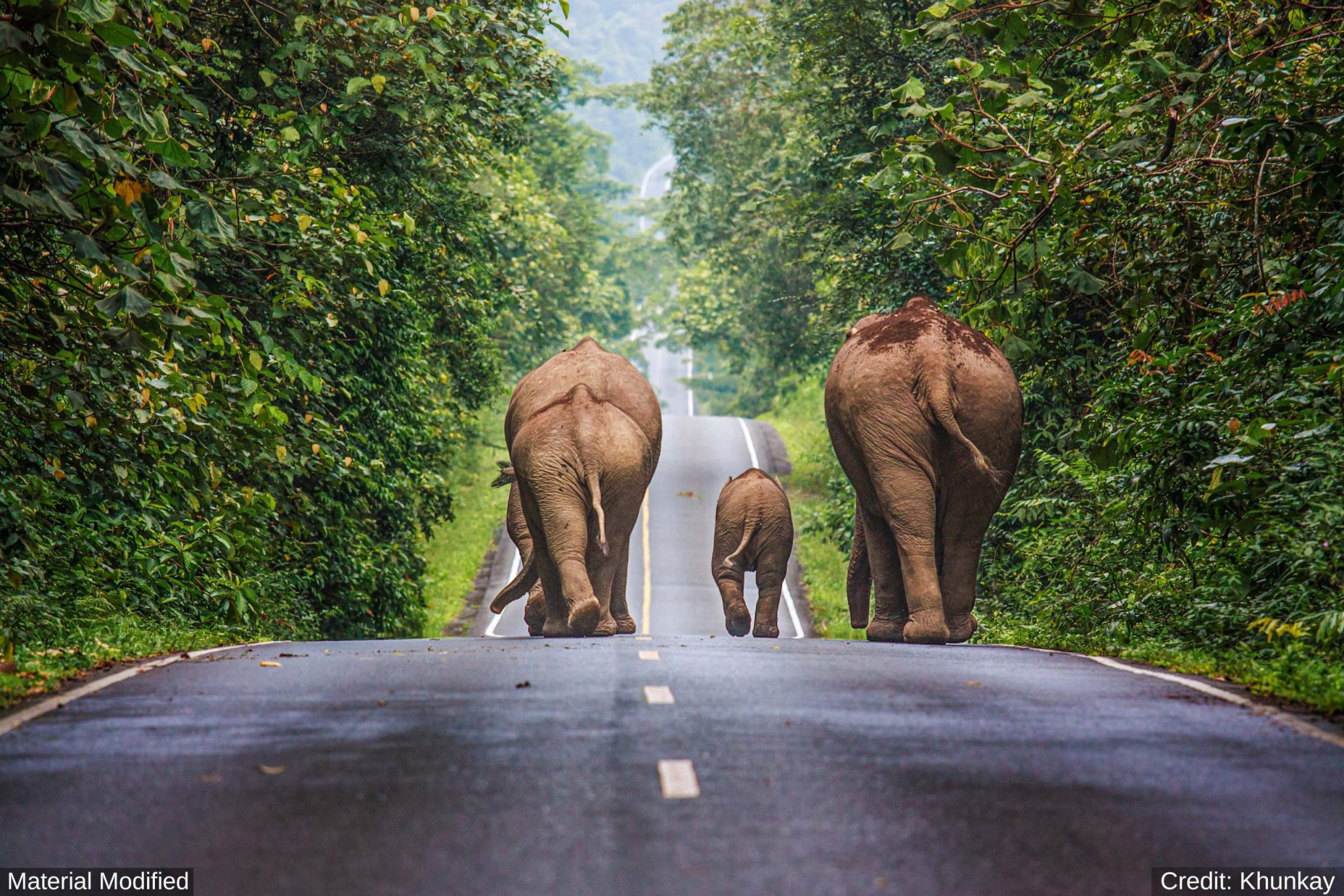 Day 9
Let's make a daytrip via a 3-hour bus ride to the Khao Yai National Park.
The park is the third largest in Thailand. There are 3,000 Read morespecies of plants, 320 species of birds like red jungle fowl and coral-billed ground cuckoo, and 66 species of mammals, including Asian black bear, Indian elephant, gaur, gibbon, Indian sambar deer, pig-tailed macaque, Indian muntjac, Ussuri dhole, and wild pig. Its waterfalls include the 80-meter Heo Narok and Heo Suwat.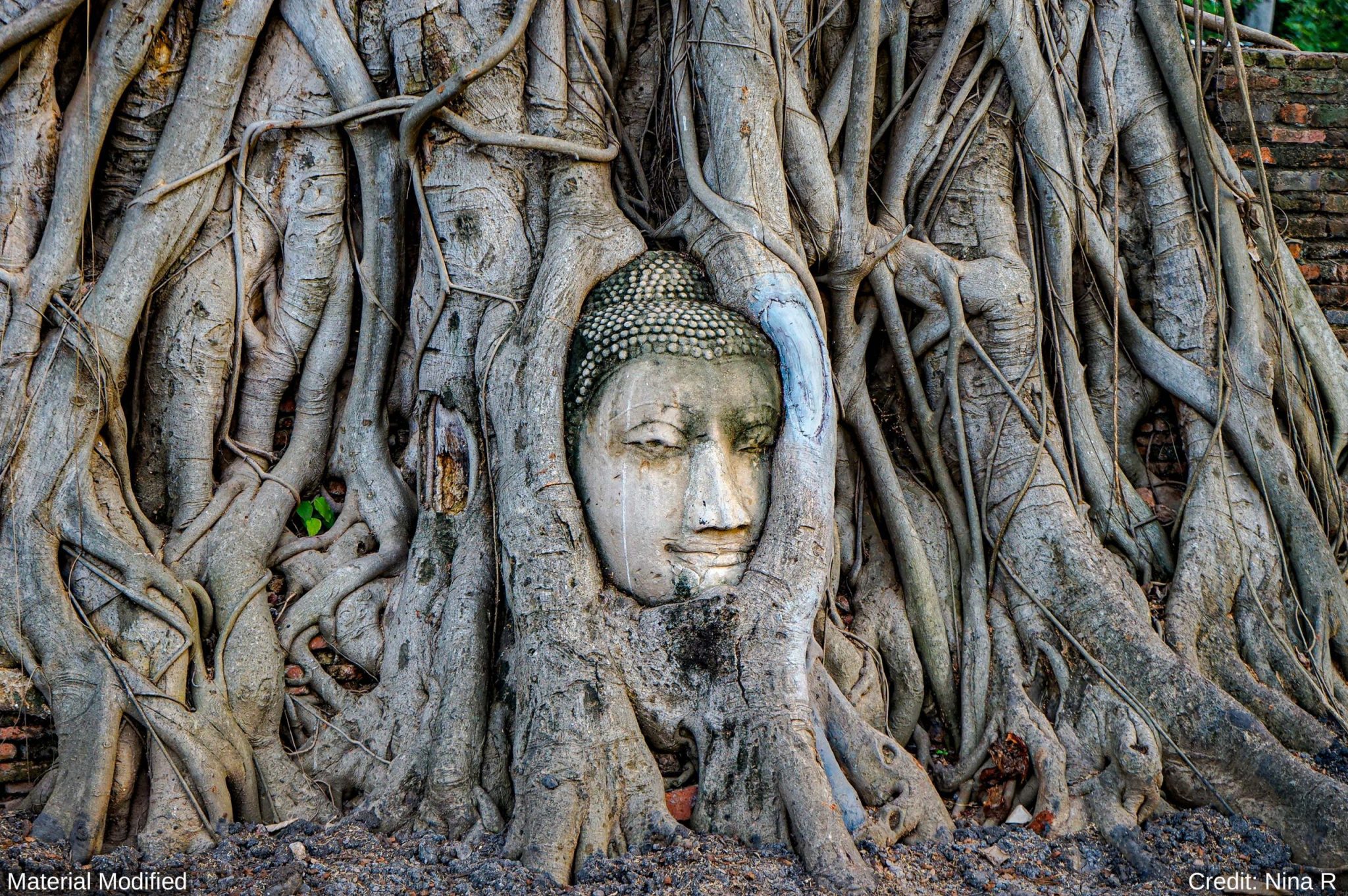 Day 10
Let's make a daytrip via a 2-hour bus ride to the Ayutthaya Historical Park, home to an ancient city.
The city of Ayutthaya was founded in 1351. The city was captured by Read morethe Burmese in 1569. Though not pillaged, it lost many valuable and artistic objects. It was the capital of the country until its destruction by the Burmese Army in 1767. In 1969, the Fine Arts Department began renovations of the ruins, which became more serious after it was declared a historical park in 1976. A part of the park was declared a UNESCO World Heritage Site in 1991.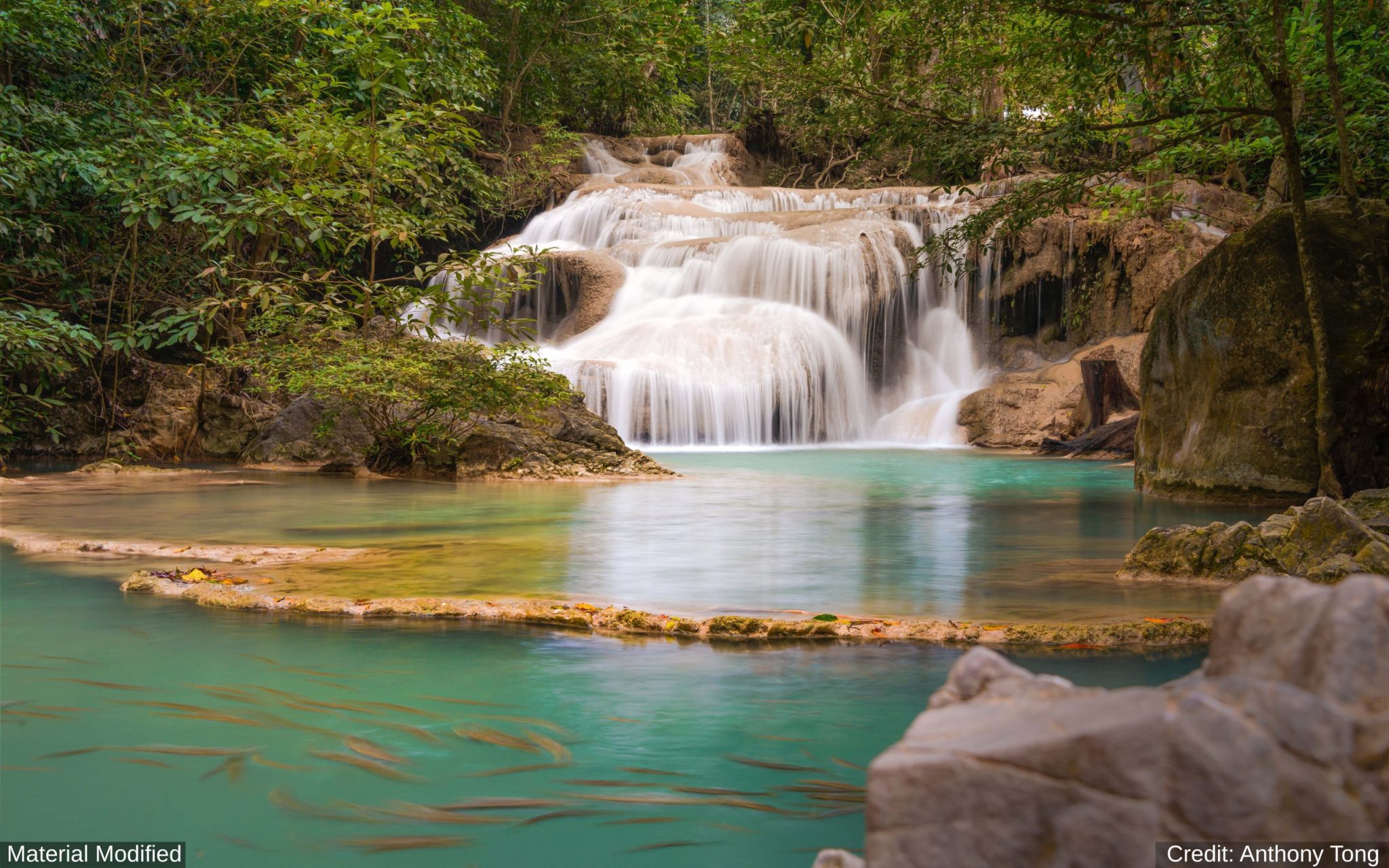 Day 11
Let's make a daytrip via a 2-hour bus ride to the Thailand–Burma Death Railway. Afterwards, let's take a 1-hour bus ride to the Erawan National Park. The bus ride back to Bangkok from Erawan takes about 3 hours.
During WWII, the Japanese forced over 240,000 Javanese, Malayan Tamils of Indian, Burmese, Chinese, Thai, and other Southeast Asians to Read moreconstruct the Thailand–Burma Death Railway. After the end of the war, 111 Japanese military officials were tried for war crimes because of their brutalization of POWs during the construction of the railway, with 32 of these sentenced to death. What you can see today is the bridge built during that dark time in history. As for the Erawan National Park, the waterfalls are the main draw. There are also four caves in the park.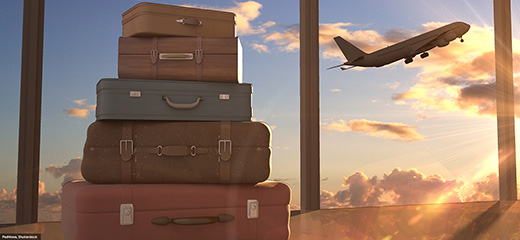 Day 12
Bangkok is the final destination on our group tour of Northern and Central Thailand. Private transfer back to the airport is provided upon request.
What Others Think About Charlie's Services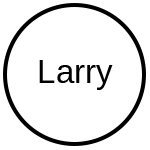 Entertaining, Passionate & Professional
You love what you do…and you are sure good at it! You have a unique character: funny, energetic and yet very well-structured. You had the group excited the whole time, both with your personality and by the action-filled itinerary you created for us. There was not even one second of boredom while on your trip.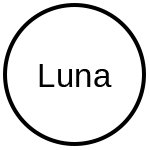 Best Tour Guide Ever
You were not the first tour guide I have taken a trip with. However, definitely you are the one who stands out most. You did so much to make the group happy and engaged. You made even the quietest of people in the group come to life, including myself.
No Stress, No Drama: All Went Perfectly
Charlie had everything so well laid out. He is 'on the ball', so to speak. There is really little to worry about when using Charlie as your travel agent and tour guide. He knows exactly what he is doing. Charlie, you will see me again on one of your tours.
Join Us on This Epic Journey!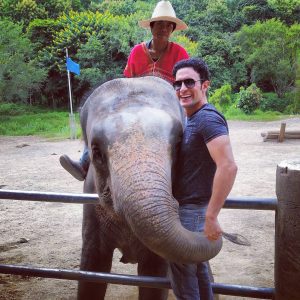 Discovering Thailand with travel guru Charlie is a life-changing experience, one that leaves people with memories to last a lifetime. Few of us have the time and patience to research where to go and what to do and where to eat and how to get around. Charlie figured out
Read more
the ins and outs of traveling without the stress and exhaustion that accompany it. He takes care of it all so you can spend your time enjoying rather than 'planning', plus he knows how to not waste time and money. Don't miss out. You only live once!
Frequently Asked Questions (FAQs)
What's Included in the Price?
All lodging, internal transportation, breakfast, entry fees and local tour guides
What's Not Included in the Price?
Flights, lunches, dinners, alcohol, travel insurance and visas
*Note that we would be happy to assist you in finding international airfare upon request.
What Kind of Food Should I Expect on This Trip?
Disregard the breathtaking landscape. Disregard the outdoor activities. Disregard the fun people and the nightlife. The very diverse cuisine alone is enough reason to visit Thailand and join our group tour. Cooking Thai cuisine is not common sense. Making the food look, smell and taste remarkable comes with years of practice. Popular food items include: stir-fry dishes such as Pad Kra Pao, Pad See Ew and Pad Thai, soups such as Massaman, Kuay Teow Moo Daeng and Tom Yum, spring rolls, an omelet called Kai Jeow, banana pancakes, mango sticky rice and Thai Iced Tea.
At What Specific Hotels Would We Be Staying?
We wouldn't choose places we would not have our own mothers stay at. We realize that staying at a substandard establishment can really damage the overall experience-and we make sure to avoid this at all costs. The establishments we choose all have air conditioning and private bathrooms and are as safe and clean as can be. Typically, we choose 4-star establishments. Why can't we tell you the names of the establishments now? Our options may change based on the size of our group. It isn't until we have the final count of tour members for this trip could we finalize all accommodation bookings. Once all finalized, we would let you know promptly via email.
Am I Sharing the Room with Someone?
Prices are based on two persons per room. If you wish to stay in the room with another tour member (such as a family member or friend), then you and this person both need to make a request by emailing us and letting us know. If you need to have your own room, then please let us know and email us as soon as possible. Note that we cannot guarantee these hotels would have vacancy. Also note there is an additional fee for a private room.
What is the Size of the Group & Where is Everyone From?
Although we welcome people from all around the world, our customers reside mostly in Europe, Australia, New Zealand, USA or Canada. As for the size of the group, usually it is between 12 and 25 persons.
Are Kids Allowed on This Tour?
You must be at least 18 years old to join our tour.
Do I Get Any Free Time Away From the Group?
Of course. For the most part, you can wonder off as long as you are back on the boat/bus by the agreed upon time. You also have a lot of free time typically after 6:00pm.
What Happens If I Arrive Late?
Notify us as soon as possible and we will do our very best to arrange a meeting point. Please note that we do not refund for any days or activities that you miss.
Can I Opt-Out of Certain Activities?
Generally speaking, you can opt-out, as long as we are given adequate notice.
How Strong Do I Need to Be For This Trip?
We do not expect you to be an Olympic champion. We know some of the tour members are more fit than others…and we are well prepared for this. If you have any kind of disability, please let us know as soon as possible.
What Happens If I Get Injured on This Trip & Cannot Continue?
We would do our best to keep you safe and make you as comfortable as possible, as well as make special arrangements to address your situation. We treat our members like 'family members', not just another head to count while doing the group tour.
What Happens If I Cancel This Trip?
To confirm your tour, full payment is needed at the time of your purchase. However, refunds are offered. You will receive a full refund if canceling at least 91 days in advance from the departure date. Cancelling between 90-60 days prior to departure entitles you to a 50 percent refund. Cancelling between 59-31 days prior to departure entitles you to a 25 percent refund. Canceling 30 days or less prior to departure is not eligible for a refund. Cancellation requests need to be made by email and become effective on the date received by CharlieTheTraveler.
What Happens If You, CharlieTheTraveler, Cancel This Trip?
In the unlikely event CharlieTheTraveler needs to cancel this trip, such as because of an unforeseen emergency, we will give you a full refund for the tour within 14 business days of the cancellation. Note: We are not a participant in the California Travel Consumer Restitution Fund, nor is this transaction covered by the Restitution Fund.
Are You Licensed & Which State in America Issued it?
Absolutely I am licensed. I am a California born and bred resident and American citizen. My registration number is CST 2136740-70. My company is registered at PO Box 1578 Whittier, California 90609. Note: Travel agents registered as a seller of travel in California does not constitute approval by the State. Also note: California law requires sellers of travel to have a trust account or bond. CharlieTheTraveler has a trust account.
How Do You Help Prepare Us For This Trip?
You should receive an email from us within 24 hours of purchasing this tour as well as a week before departure. The first email gives details about what to bring, how to prepare yourself, etc. The second email gives details mostly about the hotels.
Have Your Fantasy Trip for $2,483 (USD)!
Only 6 spaces are still available! The price quoted above is a limited-time offer.

Charlie's Upcoming Tours