International Group Tour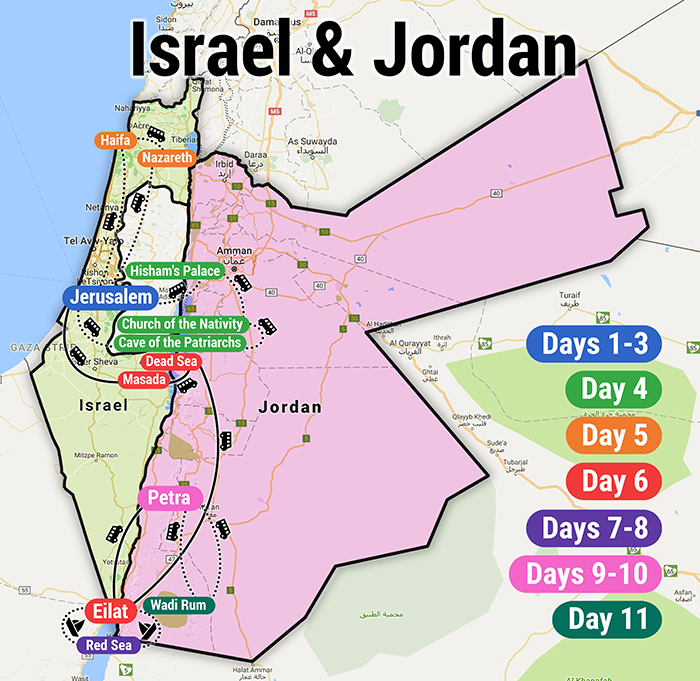 What to Expect
Sightseeing Tours of Jerusalem: Landmarks, Streets & Souks
Nightlife Tours of Jerusalem and Eilat
Daytrips to Spiritual Places Such as Jesus' Birthplace, Jesus' Childhood Hometown & the Garden Bahá'í
Floating in the Dead Sea
Seeing the Archeological Remains at Hisham's Palace, Masada & Petra
Read more
Snorkeling in the Red Sea
ATV-Riding in the Valley of Wadi Rum
Delicious Food
Rich Culture
Enjoyable Hotels
And Much Much More…
Israel & Jordan in 12 Days
X
Would you like to
speak directly with me

, Charlie, so I can tell you more about the trip and answer your questions? Note: Your information will NOT be shared with others.
International Group Tour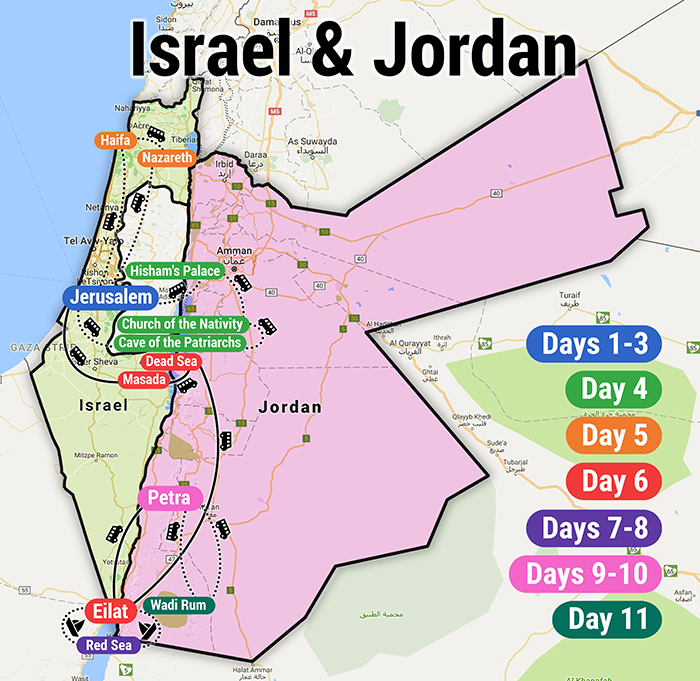 What to Expect
Sightseeing Tours of Jerusalem: Landmarks, Streets & Souks
Nightlife Tours of Jerusalem and Eilat
Daytrips to Spiritual Places Such as Jesus' Birthplace, Jesus' Childhood Hometown & the Garden Bahá'í
Floating in the Dead Sea
Seeing the Archeological Remains at Hisham's Palace, Masada & Petra
Snorkeling in the Red Sea
ATV-Riding in the Valley of Wadi Rum
Delicious Food
Rich Culture
Enjoyable Hotels
And Much Much More…
Israel & Jordan in 12 Days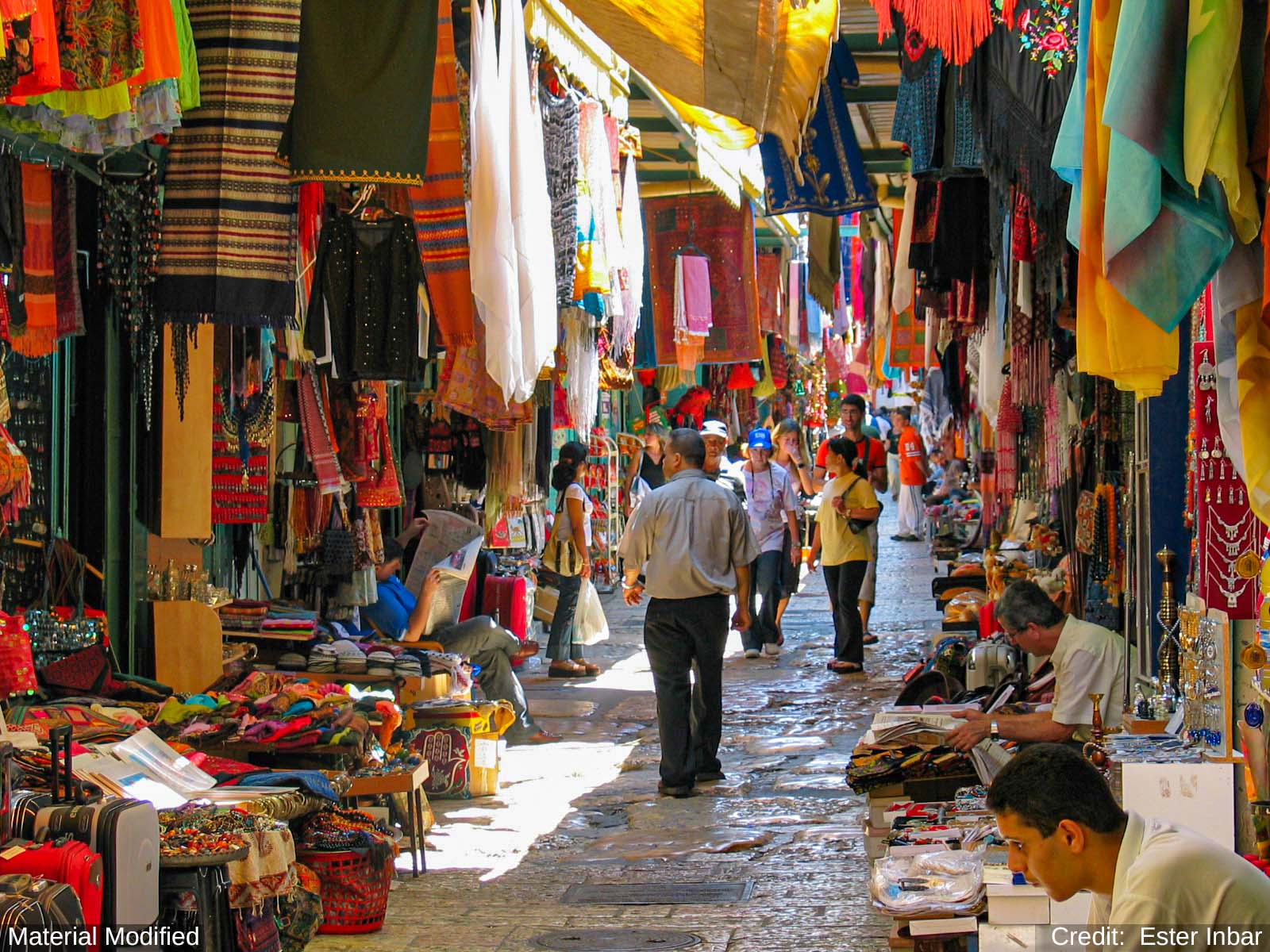 Day 1
Our group tour starts in Jerusalem. Tour members would be arriving at different times. Some may be jet lagged while others, not. Those who arrive early enough and have some energy and an appetite could join us on our food tour.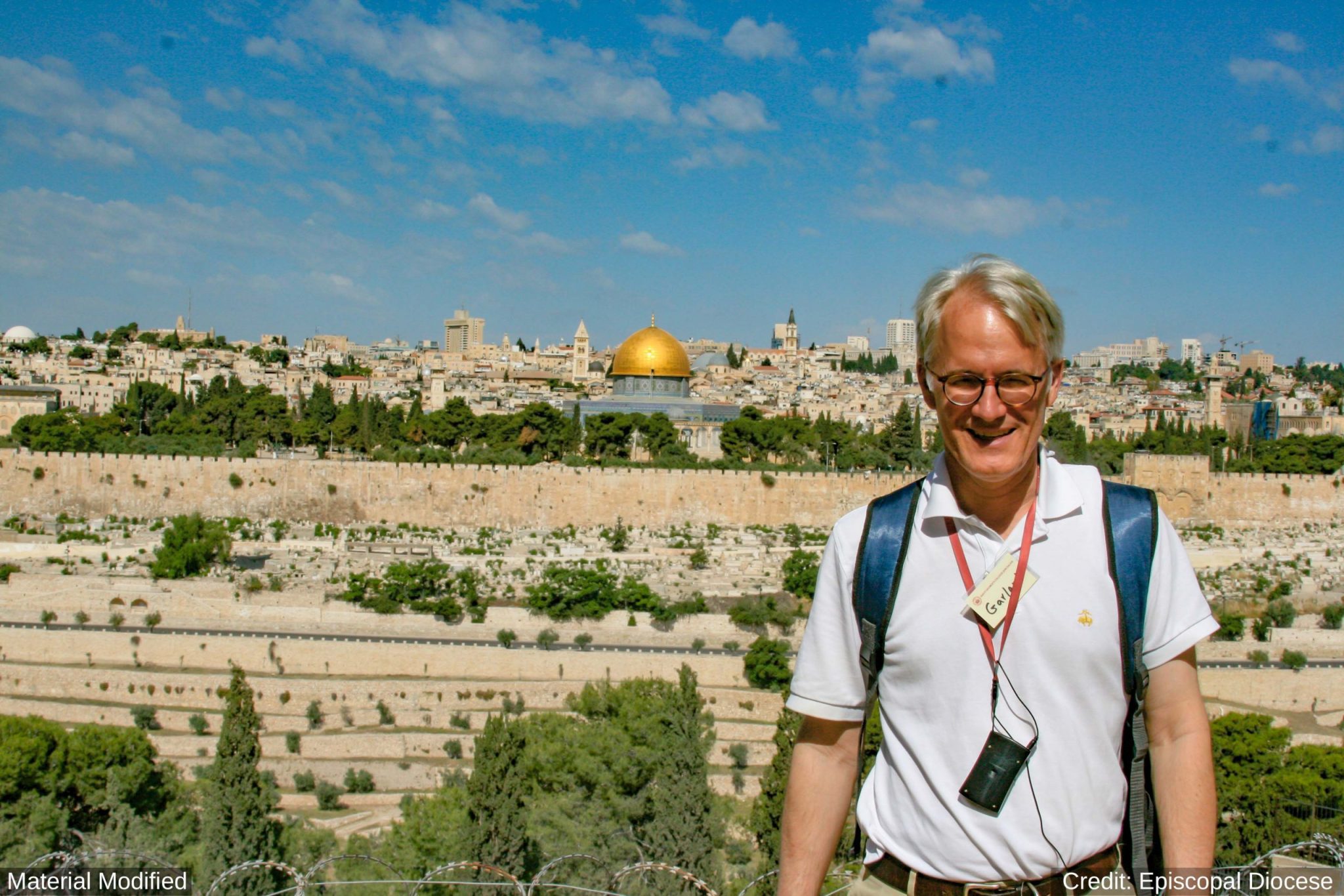 Days 2-3
Let's together explore Jerusalem.
Steeped in thousands of years of history and home of the monastic religions of Christianity, Islam, and Judaism, few destinations on earth can enchant the way Read moreJerusalem does. The entire walled and ancient city is breathtaking and each of its quarters-the Muslim, Jewish, Christian, and Armenian alike-offers visitors memorable sites and experiences to last a lifetime. Each quarter prides itself on its own jewels. The Muslim Quarter is best known for its souks, traditional Arabic cuisine, and of course, the postcard-perfect and otherwise sacred Dome on the Rock mosque. A stone's throw from there is another sacred site, the Western Wall. Here the Jewish Quarter stands. Much of this architectural masterpiece neighborhood was recreated after Arab-Israeli warring. Today it's arguably the city's best-preserved quarter. The Christian and Armenian quarters are no less spectacular, however, boasting world-renowned landmarks such as the Church of the Holy Sepulcher. It is here where each year millions of Christians kneel to their Lord's grave giving thanks and praise.
Outside of the walled and ancient city are the Mount of Olives and Mount Zion, rich in holy places, tombs and not the least, the unforgettable City of David archeological site. As if all that isn't enough, then there is a modern area of Jerusalem, which entertains people all along Jaffa Road. A bit further along are some highly intellectual museums, a Holocaust memorial, and otherwise, an incredibly authentic fruit and vegetable market located in the district of Mahane Yehuda.
Jerusalem is a city of both faith and fun. It also helps you better understand and appreciate the evolution of great civilizations. Whether you wish to humble yourself with prayers in sacred shrines, play card and board games with Palestinians on the streets and/or simply walk aimlessly around world heritage sites and along ancient alleys, know that you aren't just anywhere. You are in Jerusalem, a beautiful city that is so dear to millions of people across the globe.
Day 4
Today we should be making a daytrip to the West Bank area.
Let's first take a 1.5-hour bus ride from Jerusalem to Hebron, a town popular specifically for Read morea series of subterranean chambers called the Cave of the Patriarchs. From Hebron, the next stop is a 45-minute bus ride to Bethlehem. This town is popular specifically for the Church of the Nativity. This is where Jesus is said to have been born. From Bethlehem, the last stop for today is a 1-hour bus ride to Jericho. This town is popular specifically for the archeological remains of Hisham's Palace. Returning to Jerusalem from Jericho takes about 1 hour.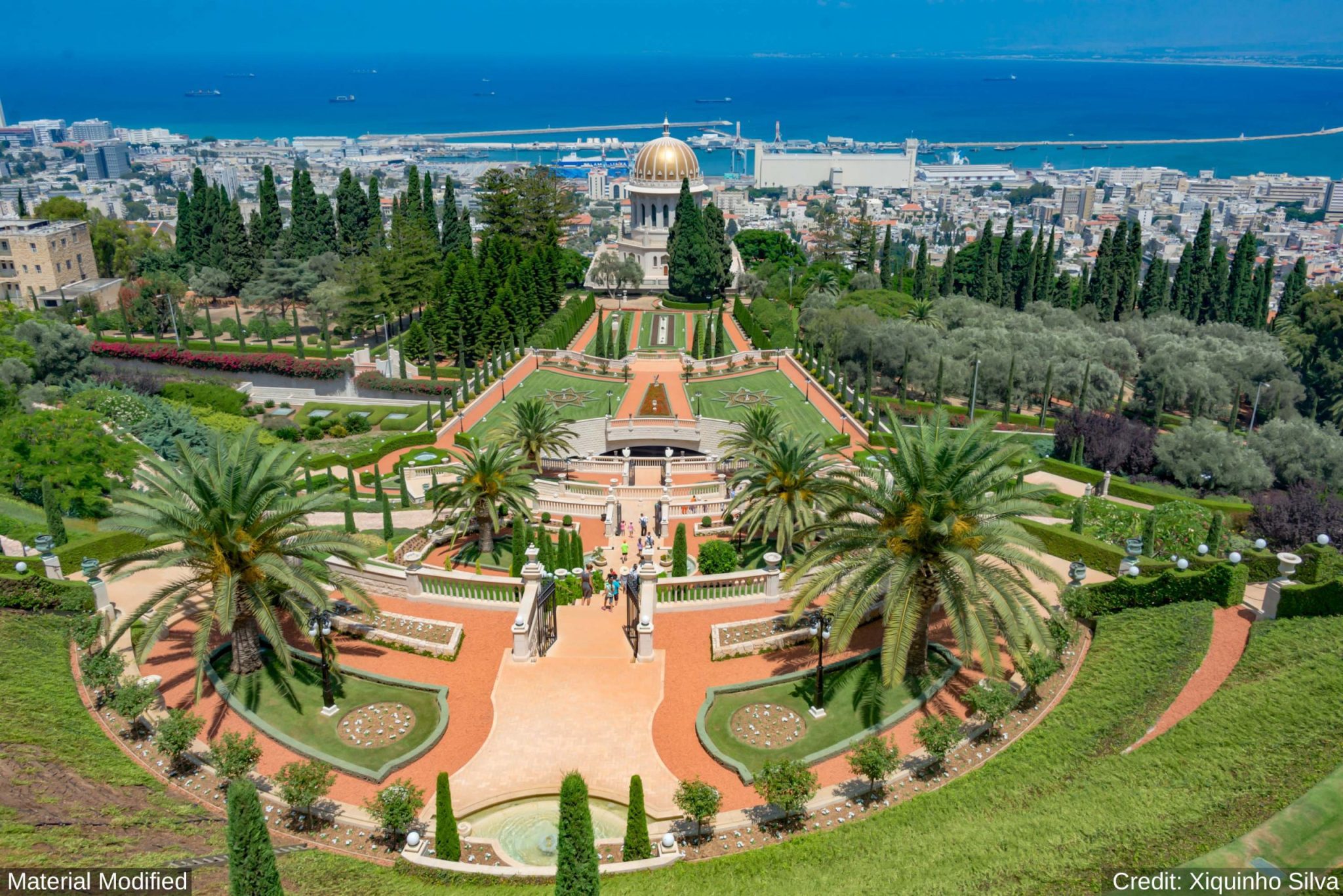 Day 5
Today we should be making a daytrip via a 2.5-hour bus ride to Haifa followed by a 1-hour bus ride to Nazareth.
Haifa is popular specifically for the garden Bahá'í (terraces) located around the Read moreShrine of the Báb. The Bahá'í Faith is a monotheistic religion, founded in 19th-century Persia, which emphasizes the spiritual unity of all humankind. Described as the childhood home of Jesus and known for its many shrines commemorating biblical events, Nazareth is a world-renowned center of Christian pilgrimage. The bus ride from Nazareth back to Jerusalem takes about 2 hours. Note: If we have extra time, we would make a detour via a 1-hour bus ride from Nazareth to Tiberias to reach the Sea of Galilee.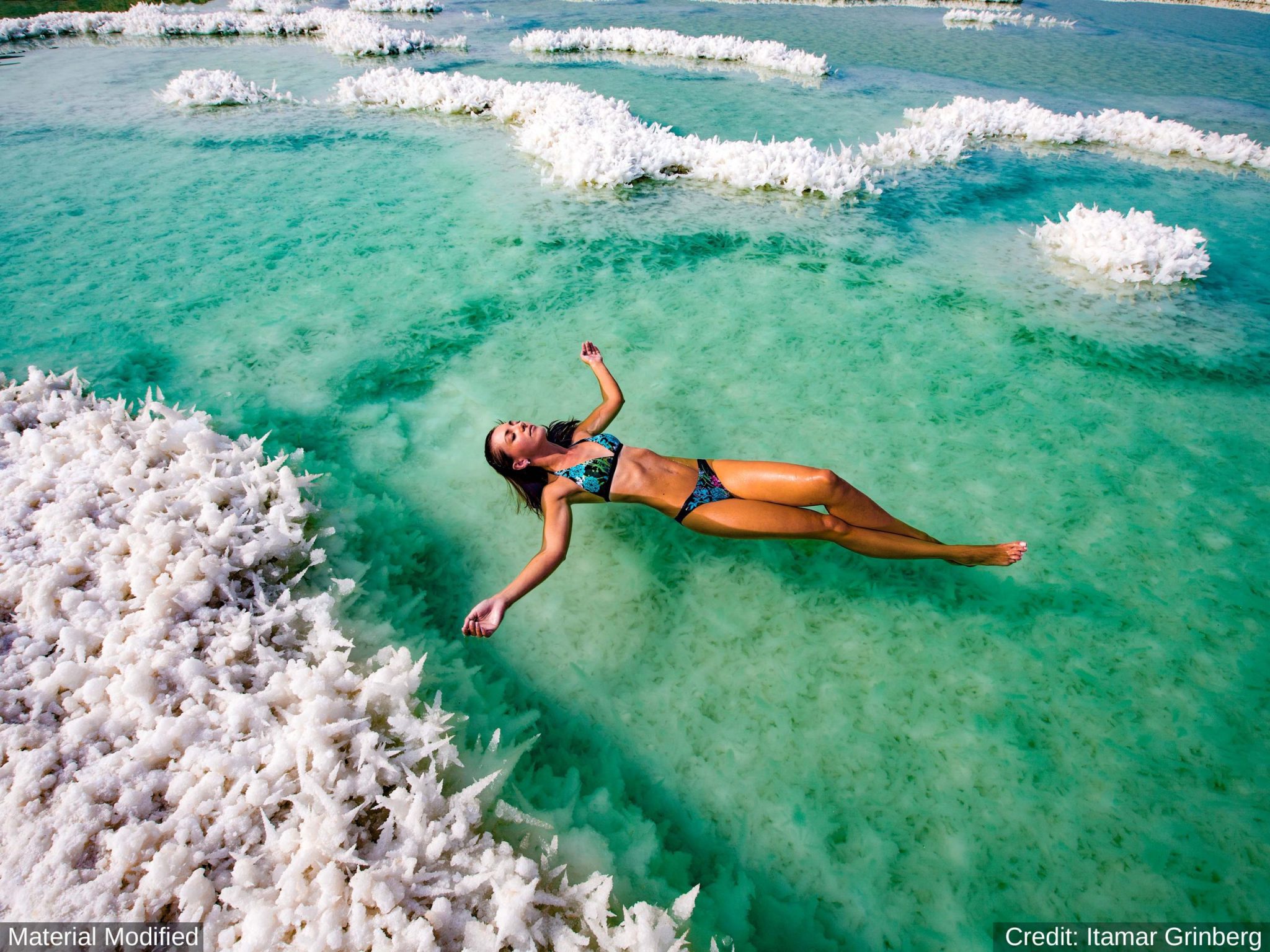 Day 6
Today we should be relocating from Jerusalem to Eilat, making a couple of stops en route. The first stop is Masada (a 1.5-hour bus ride from Jerusalem) followed by the Dead Sea (a 45-minute bus ride from Masada).
Masada is an archeological site of ancient palaces and fortifications. The Dead Sea is a salt lake that has attracted visitors from Read morearound the Mediterranean basin for thousands of years. It was one of the world's first health resorts and has been the supplier of a wide variety of products from asphalt for Egyptian mummification to potash for fertilizers. People also use the salt and the minerals from the Dead Sea to create cosmetic products as well as herbal lotions. Bring your swimming attire and expect to be floating on water, literally.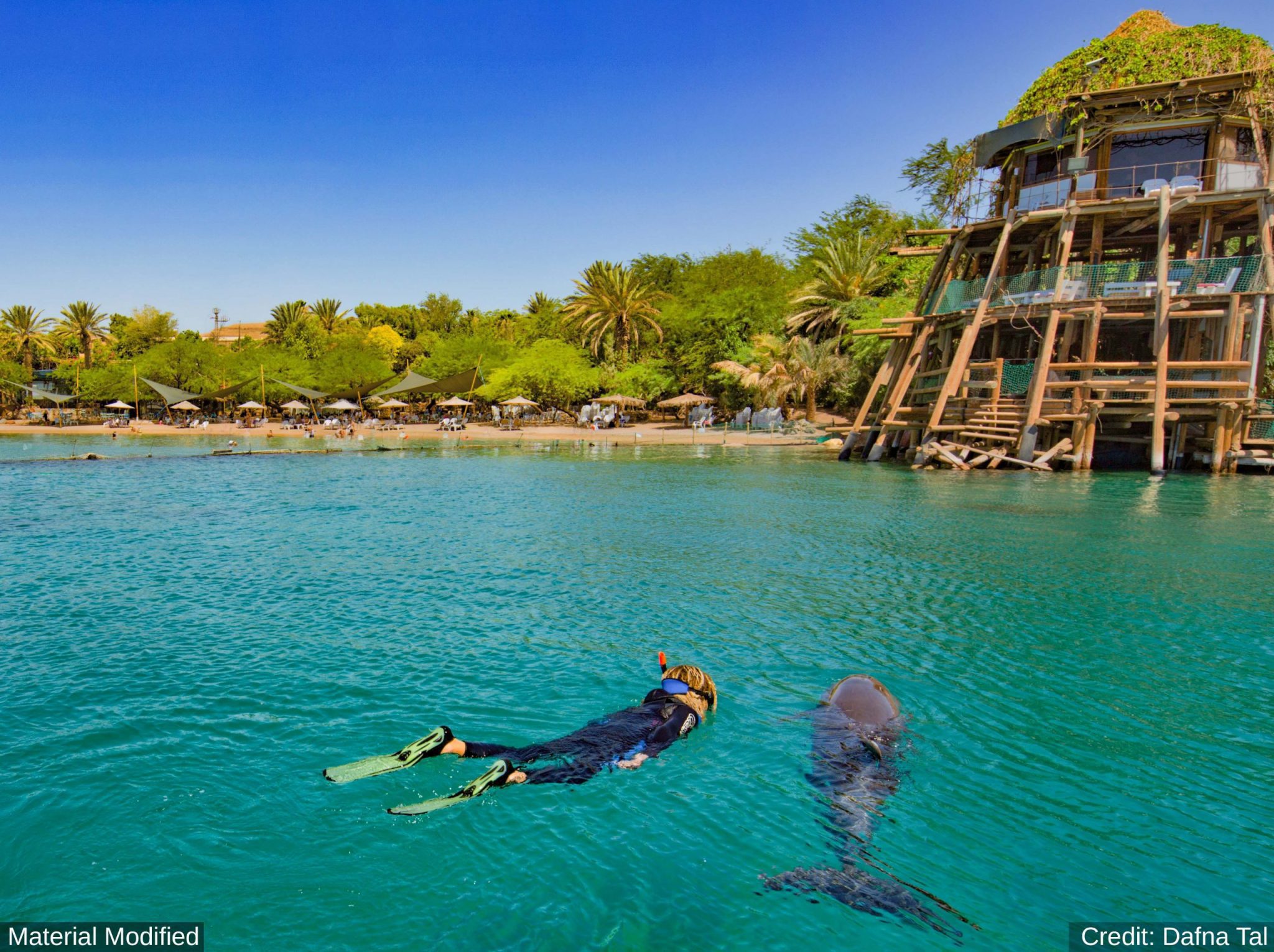 Days 7-8
The Red Sea is best accessed through a port town and resort called Eilat. This is where we should be based.
Eilat's beaches, coral reef, desert landscapes and nightlife make this resort a popular destination for Read moredomestic and international tourists alike. The coral reefs along Eilat's coast remain relatively pristine and the area is recognized as one of the prime diving and snorkeling locations in the world. Also interesting is the Dolphin Reef. This is a marine biology and research station where visitors can swim and interact with dolphins. In the evenings, we should be checking out the pubs and bars found along the promenade as well as in the main square.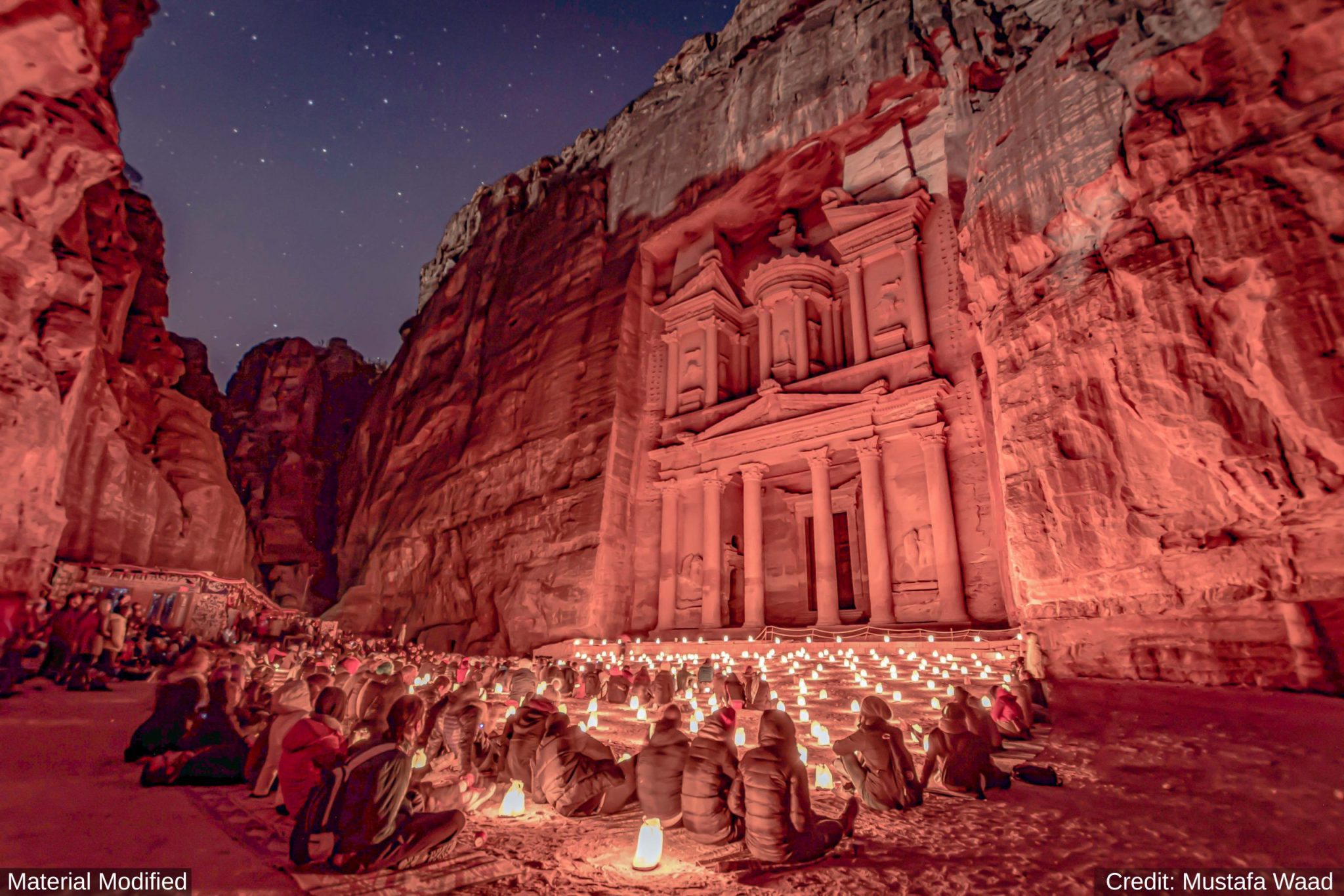 Days 9-10
Leaving Eilat, we should be taking an early-morning, 3-hour bus ride to Petra, Jordan. On the second day, we should be visiting Little Petra as well.
Established possibly as early as 312 BC, Petra is famous for its rock-cut architecture and Read morewater conduit system. This archeological park has been a World Heritage Site since 1985. UNESCO described it as "One of the most precious cultural properties of man's cultural heritage." Petra was also chosen by the Smithsonian Magazine as one of the "28 Places to See before You Die." Popular attractions include the Treasury, a roman theater, royal tombs, a monastery and a winding sandstone canyon known as the Siq.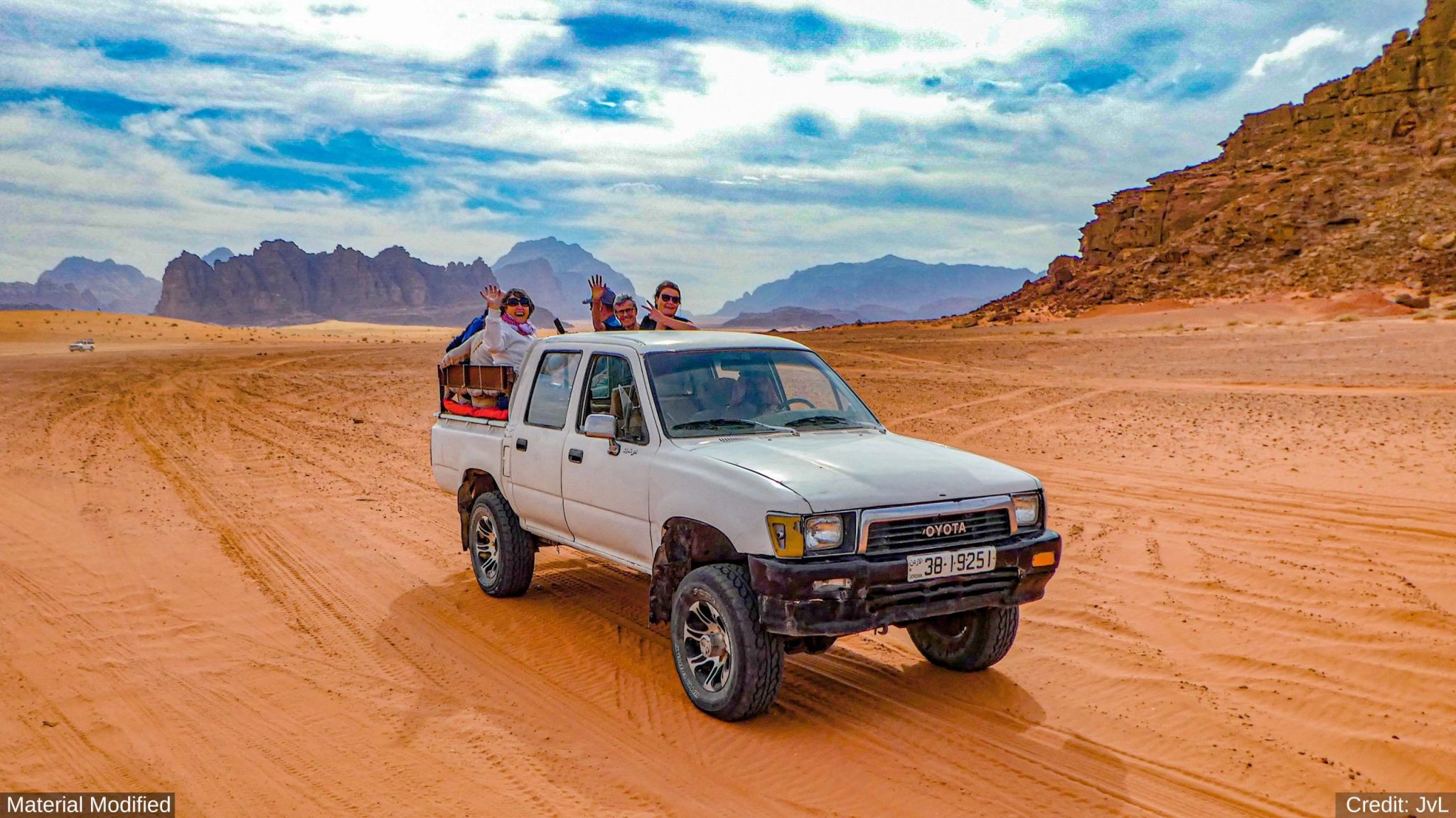 Day 11
Today we should be making a daytrip via a 2-hour bus ride to the valley of Wadi Rum. Let's explore it with an ATV. Those who do not wish to drive an ATV can explore the valley via a camel safari.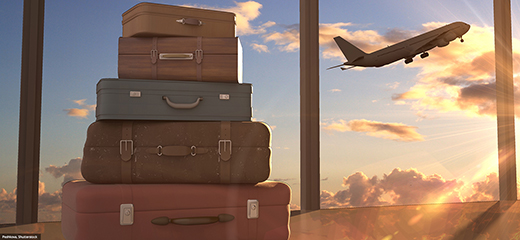 Day 12
Petra is the final destination on our group tour of Israel & Jordan. From here, we should be taking a 3.5-hour bus ride to the capital of Jordan, Amman. Tour members can be dropped off in the town center or at the airport. Note: If you have the time, then I strongly recommend joining me on my next tour to Egypt.
What Others Think About Charlie's Services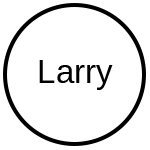 Entertaining, Passionate & Professional
You love what you do…and you are sure good at it! You have a unique character: funny, energetic and yet very well-structured. You had the group excited the whole time, both with your personality and by the action-filled itinerary you created for us. There was not even one second of boredom while on your trip.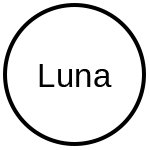 Best Tour Guide Ever
You were not the first tour guide I have taken a trip with. However, definitely you are the one who stands out most. You did so much to make the group happy and engaged. You made even the quietest of people in the group come to life, including myself.
No Stress, No Drama: All Went Perfectly
Charlie had everything so well laid out. He is 'on the ball', so to speak. There is really little to worry about when using Charlie as your travel agent and tour guide. He knows exactly what he is doing. Charlie, you will see me again on one of your tours.
Join Us on This Spiritual & Historical Pursuit!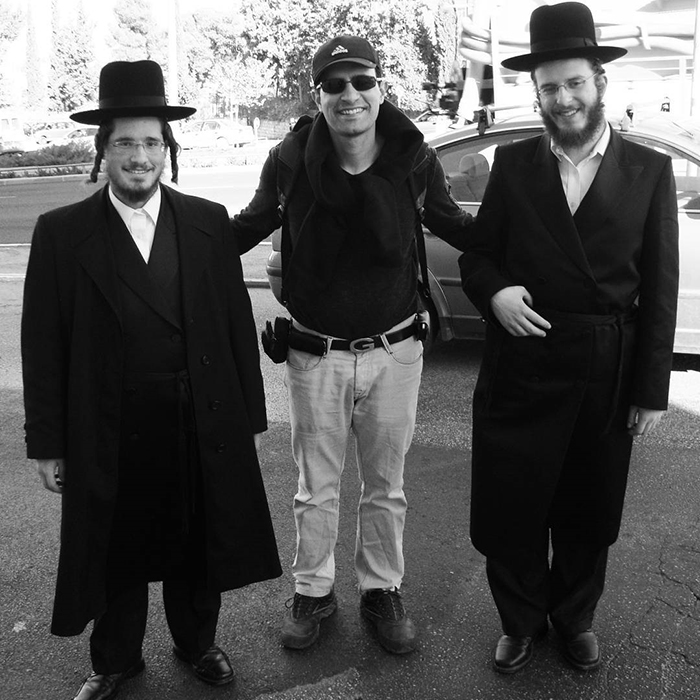 Discovering Israel & Jordan with travel guru Charlie is a life-changing experience, one that leaves people with memories to last a lifetime. Few of us have the time and patience to research where to go and what to do and where to eat and how to get around. Charlie figured out
Read more
the ins and outs of traveling without the stress and exhaustion that accompany it. He takes care of it all so you can spend your time enjoying rather than 'planning', plus he knows how to not waste time and money. Don't miss out. You only live once!
Frequently Asked Questions (FAQs)
What's Included in the Price?
All lodging, internal transportation, breakfast, entry fees and local tour guides
What's Not Included in the Price?
International flights, lunches, dinners, alcohol, travel insurance and visas
*Note that we would be happy to assist you in finding international airfare upon request.
What Kind of Food Should I Expect on This Trip?
Disregard the spiritual sites, archeological sites, landscape, activities and nightlife. The very diverse cuisine alone is enough reason to visit Israel & Jordan and join our group tour. Israel incorporates dishes traditionally found in Levantine, Middle Eastern, and Mediterranean cuisines. Adding to this is a fusion cuisine that has developed since the late 1970s. Popular dishes include falafel, hummus, couscous and shakshuka (eggs poached in a sauce of tomatoes, chili peppers, and onions, often spiced with cumin).
Jordanian cuisine shares similarities with food of the Eastern Mediterranean region: rice-stuffed vegetables, grape leaves, shawarma (mixed meats on a spit), kebab (pieces of meat, fish or vegetables roasted or grilled on a skewer or spit), falafel (deep-fried ball or patty made from ground chickpeas, fava beans or both), baba ghanoush (cooked eggplant mixed with onions, tomatoes, olive oil and various seasonings), koshari (a mixture of lentils, rice, pasta and other ingredients), molokhia (chopped and cooked bush okra with garlic and coriander sauce) and baklava (a sweet pastry made of layers of filo filled with chopped nuts, sweetened and held together with syrup or honey).
At What Specific Hotels Would We Be Staying?
We wouldn't choose places we would not have our own mothers stay at. We realize that staying at a substandard establishment can really damage the overall experience-and we make sure to avoid this at all costs. The establishments we choose all have air conditioning and private bathrooms and are as safe and clean as can be. Why can't we tell you the names of the establishments now? Our options may change based on the size of our group. It isn't until we have the final count of tour members for this trip could we finalize all accommodation bookings. Once all finalized, we would let you know promptly via email.
Am I Sharing the Room with Someone?
Prices are based on two persons per room. If you wish to stay in the room with another tour member (such as a family member or friend), then you and this person both need to make a request by emailing us and letting us know. If you need to have your own room, then please let us know and email us as soon as possible. Note that we cannot guarantee these hotels would have vacancy. Also note there is an additional fee for a private room.
What is the Size of the Group & Where is Everyone From?
Although we welcome people from all around the world, our customers reside mostly in Europe, Australia, New Zealand, USA or Canada. As for the size of the group, usually it is between 12 and 25 persons.
Are Kids Allowed on This Tour?
You must be at least 18 years old to join our tour.
Do I Get Any Free Time Away From the Group?
Of course. For the most part, you can wonder off as long as you are back on the boat/bus by the agreed upon time. You also have a lot of free time typically after 6:00pm.
What Happens If I Arrive Late?
Notify us as soon as possible and we will do our very best to arrange a meeting point. Please note that we do not refund for any days or activities that you miss.
Can I Opt-Out of Certain Activities?
Generally speaking, you can opt-out, as long as we are given adequate notice.
How Strong Do I Need to Be For This Trip?
We do not expect you to be an Olympic champion. We know some of the tour members are more fit than others…and we are well prepared for this. If you have any kind of disability, please let us know as soon as possible.
What Happens If I Get Injured on This Trip & Cannot Continue?
We would do our best to keep you safe and make you as comfortable as possible, as well as make special arrangements to address your situation. We treat our members like 'family members', not just another head to count while doing the group tour.
What Happens If I Cancel This Trip?
To confirm your tour, full payment is needed at the time of your purchase. However, refunds are offered. You will receive a full refund if canceling at least 91 days in advance from the departure date. Cancelling between 90-60 days prior to departure entitles you to a 50 percent refund. Cancelling between 59-31 days prior to departure entitles you to a 25 percent refund. Canceling 30 days or less prior to departure is not eligible for a refund. Cancellation requests need to be made by email and become effective on the date received by CharlieTheTraveler.
What Happens If You, CharlieTheTraveler, Cancel This Trip?
In the unlikely event CharlieTheTraveler needs to cancel this trip, such as because of an unforeseen emergency, we will give you a full refund for the tour within 14 business days of the cancellation. Note: We are not a participant in the California Travel Consumer Restitution Fund, nor is this transaction covered by the Restitution Fund.
Are You Licensed & Which State in America Issued it?
Absolutely I am licensed. I am a California born and bred resident and American citizen. My registration number is CST 2136740-70. My company is registered at PO Box 1578 Whittier, California 90609. Note: Travel agents registered as a seller of travel in California does not constitute approval by the State. Also note: California law requires sellers of travel to have a trust account or bond. CharlieTheTraveler has a trust account.
How Do You Help Prepare Us For This Trip?
You should receive an email from us within 24 hours of purchasing this tour as well as a week before departure. The first email gives details about what to bring, how to prepare yourself, etc. The second email gives details mostly about the hotels.
Have Your Fantasy Trip for $3,278 (USD)!
The price quoted above is a limited-time offer.

Charlie's Upcoming Tours