X
Tailor Made Tour to Morocco
ASK ABOUT PAYMENT OPTIONS
Chat with us
Itinerary
Customer Reviews
Show More Reviews
ASK ABOUT PAYMENT OPTIONS
Frequently Asked Questions
How Much Does This Tour Cost?
What's Excluded in the Price?
Any airfare, alcohol, travel insurance, any government-imposed visa fees and anything not mentioned in the itinerary
Note that we would be happy to assist you in finding international airfare upon request.
Are Domestic Flights Needed for This Tour?
At What Specific Hotels Would We Be Staying?
Is This a Private or Group Tour?
Am I Sharing the Room with Someone?
Your room is exclusive to you and whomever is in your party. Strangers (meaning customers who book on the same start date but do not know each other) do not share rooms on this tour. On a side note, please let us know if you and the other person(s) in your booking want separate rooms.
What is the Age Range & Nationality of the People Who Book This Tour?
Although we get customers of all ages and from several countries, our statistics show most people who book are 30 to 65 years old and from USA, UK, Canada, Australia and New Zealand.
Are Kids Allowed on This Tour & Are They Charged the Same as Adults?
We welcome your kids specifically and only when the tour is exclusive to you and your group-meaning other customers are not joining you. We define kids as anyone under 18 years old. In order to make the tour exclusive to you and your group, your booking would need to be for 4 persons or more for any of our tours except Iceland. For our Iceland tour, your booking would need to be for 8 persons or more. Regarding the cost of bringing a non-adult, we do deduct from the total based on the amount of activities you request we remove from the tour. Note that reducing the total price of the tour by removing activities is something offered for non-adults only. Adults can opt out of activities but the total price does not change.
How Strong Do I Need to Be For This Trip?
We do not expect you to be an Olympic champion. We know some of the tour members are more fit than others…and we are well prepared for this. However, we do hope you take into consideration this is a very active tour, just like every other tour we offer.
Are Disabled People Allowed on This Tour?
Please let us know about any disability you have. Some disabilities would not affect you taking this tour. Others would prevent you from joining altogether. Although we want all of our customers to have fun, your safety is our first priority.
Do I Get Any Free Time to Myself?
Of course. Once each day's tour is over, you have the rest of the evening to yourself. Because our tours tend to be very active, our customers typically want to simply relax once the sun sets.
What Happens If I Arrive Late?
Notify us as soon as possible and we will do our very best to arrange a meeting point. Please note that we do not refund for any days or activities that you miss.
Can I Opt-Out of Certain Activities?
Generally speaking, you can opt out as long as we are given adequate notice. Please note that opting out of certain activities does not reduce the price of this tour.
What Happens If I Get Injured on This Trip & Cannot Continue?
We would do our best to keep you safe and make you as comfortable as possible, as well as make special arrangements to address your situation. Partial refunds are not offered if you cannot continue with the tour. However, most travel insurances reimburse you for such situations. This is one of many reasons why we require our customers to purchase travel insurance before taking this tour.
What Happens If I Cancel This Trip?
To confirm your tour, full payment is needed at the time of your purchase. However, refunds are offered. You will receive a full refund if canceling at least 91 days in advance from the departure date. Cancelling between 90-60 days prior to departure entitles you to a 50 percent refund. Cancelling between 59-31 days prior to departure entitles you to a 25 percent refund. Canceling 30 days or less prior to departure is not eligible for a refund. Cancellation requests need to be made by email and become effective on the date received by CharlieTheTraveler.
What Happens If You, CharlieTheTraveler, Cancel This Trip?
In the unlikely event CharlieTheTraveler needs to cancel this trip, such as because of very poor weather conditions, we will give you a full refund for the tour within 14 business days of the cancellation. Note: We are not a participant in the California Travel Consumer Restitution Fund, nor is this transaction covered by the Restitution Fund.
How Do You Help Prepare Us For This Trip?
You should receive an email from us within 24 hours of purchasing this tour as well as a week before departure. The first email gives details about what to bring, how to prepare yourself, etc. The second email is more like a timetable combined with important contact information.
Is There Anything Out of the Ordinary I Should Bring on This Trip?
Is CharlieTheTraveler Licensed & Which State in America Issued it?
The owner of the travel license is the same owner of CharlieTheTraveler. Charlie is a California born and bred resident. The company is headquartered in Greater Los Angeles. The registration number is CST 2136740-70. Please note that travel agents registered as a seller of travel in California does not constitute approval by the State. Also please note that California law requires sellers of travel to have a trust account or bond. CharlieTheTraveler has a trust account.
Are the Tour Guides Licensed & Will They Be With Me the Entire Time?
Our tour guides/drivers are licensed, speak English and know how to bring excitement to your day. What we deliver is the complete opposite of the cookie-cutting tours the big corporations offer, leaving you in complete boredom. Although our tour guides/drivers are attentive, accommodating and engaged, they also know when to give you your private space and free time. It's a perfect balance.
Are We Required to Have Travel Insurance?
Travel insurance is required for all of our customers, for their protection and safety. CharlieTheTraveler does not sell travel insurance. We cannot endorse any specific company. Please check out different companies online and go with the one which offers the most comprehensive coverage.
In Which Language(s) is This Tour Offered?
All of our tours are offered in English. If you prefer another language, please let us know and we will do our best to accommodate you.
Can We Customize This Tour?
Although we are open to customizing this tour to fit your liking, as a general rule, we discourage the practice. We do our best to keep the cost of the tour low. The more we customize it, the quicker the price goes up. As our tour is currently advertised, you absolutely will not find another one out there as packed with activities and attractions. What's more, you will not find another tour out there that offers it all "FIRST CLASS," yet for a relatively low price. We have thousands of travelers taking this specific tour every year, and that's because no competitor can beat us on quality, price & substance.
Do We Need to Get Our Own Transportation to and From the Airport?
Absolutely not. We make the arrangements for you.
We do not offer the option for you to book instantly because we first need you to tell us via email or phone call the answers to these questions below. Once we have this information, we can send you the link so you can book immediately.
1. Would you be sharing the room with others in your group (e.g. a spouse, relative or friend) or do you want the room exclusive to you?
2. Do you prefer a budget-sensitive 3-star hotel, a better quality but pricier 4-star hotel or a luxurious 5-star hotel?
3. How many persons in your party-including yourself-would be joining this tour?
4. Do you know on which date you would like to start the tour?

Is Someone Available for Us 24-7 While on This Tour?
Yes! You have your own concierge for this tour who is at your disposal. You could reach this person when you need anything.
Where Can I Read About All of Your Terms & Conditions?
Does Planning a Trip Stress You Out?
Who has the time and patience to research where to go, what to do, where to eat and how to get around? Through much experience, we figured out the ins and outs of traveling without the stress and exhaustion that accompany it. We take care of it all so you can spend your time enjoying rather than 'planning', plus we know how to not waste your time and money.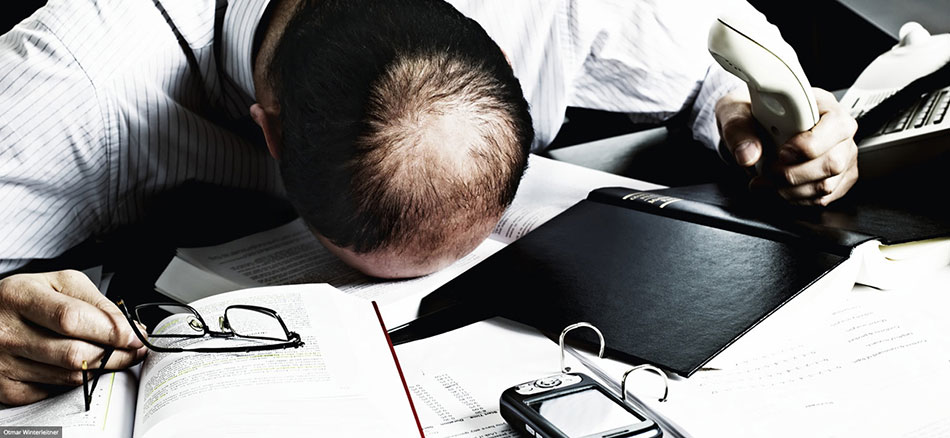 ASK ABOUT PAYMENT OPTIONS
See Our Other Popular Tours